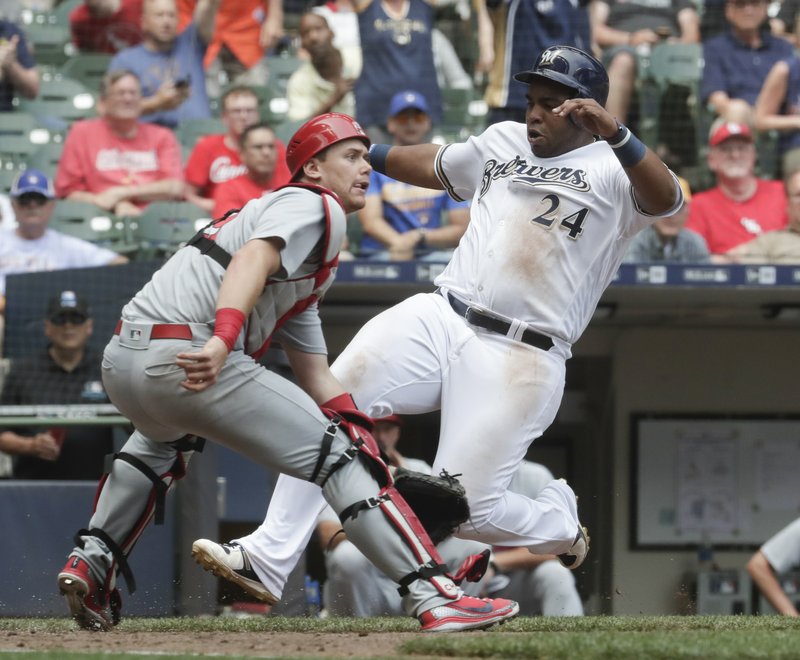 With two home runs Sunday, Jesús Aguilar is tied for the NL lead with 22 homers as the all-star break nears.
And, it's that all-star game the Brewers are pushing for their big first baseman.
The Brewers have started a #WeBelieveInJesús campaign get the 28-year-old on the "Final Vote" roster that ends at 2 p.m. Wednesday.
#WeBelieveInJesús…do you?

Vote religiously between now and Wednesday at 3pm CT to send @JAguilarMKE to Washington, D.C. at https://t.co/ZGJNZUiN2V! pic.twitter.com/8NQ6kxQcLQ

— #WeBelieveInJesús (@Brewers) July 9, 2018
Just about every Tweet from the Brewers is asking fans to go to Brewers Dot Com Slash Vote.
Even the Green Bay Packers have tweeted about it (below).
The Brewers, who have the best record in the NL, will be well represented in the all-star game with reliever Josh Hader, and outfielders Lorenzo Cain and Christian Yelich already on the roster … and perhaps Jesús.
#WeBelieveInJesús #ThisIsMyCrew

Help out our friends at the @Brewers! 👉 https://t.co/dyOLXGuTtu https://t.co/ohapU8Ih9v

— Green Bay Packers (@packers) July 9, 2018