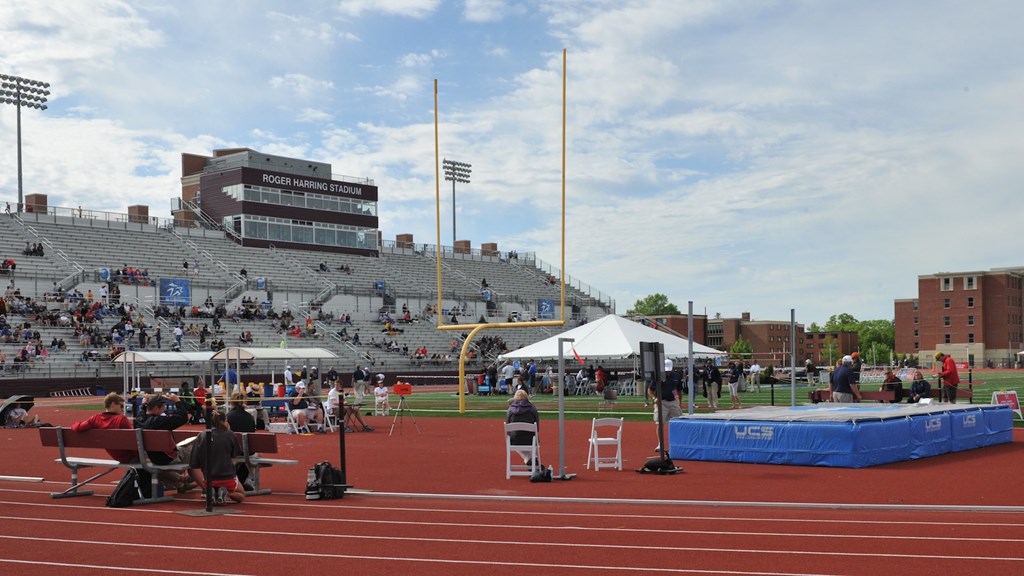 It's the first of a pair of busy track and field weekends in La Crosse. Today, collegiate athletes from across the country are flocking to town to compete in the Division III National Track and Field Championships.
Next week, high school athletes will replace them for the WIAA state meet.
This is the second time in the past five years that the University of Wisconsin-La Crosse has hosted the NCAA championships. Here is a schedule of events.
The UW-L men have won the past three National Championships and have the Division III record with 15 total — the Eagles also have the DIII record with 18 indoor titles. UW-L will send 15 individuals to the three-day competition.
UW-L has 49 individual outdoor national champions in school history and six 1,600-meter relay national titles, along with two 400 relay crowns.
UWL's list of qualifiers this year include seniors Michael Austin Bates, Wes Evansen and Ernest Winters, juniors Samuel Hinz, Noah Meeteer, Thomas Schultz, Zachary Shoemaker-Allen and Eli Temansen, sophomores Daniel Graf, James Hoesley, Andrew Jarrett, Jacob Teunas and Robert Willison and freshmen Josh Koenecke and Joshua Schraeder.
Winters placed second in the 100 dash and fourth in the 200 in 2016 while being a member of UWL's second-place 400 relay in 2016 and 2017. Schultz finished seventh in the 10,000 at the 2016 NCAA III Championships.
Winters is tied for the fastest time (10.42) in the 100 while ranking third (21.14) in the 200. Willison, Winters, Hoesley and Koenecke have the fastest (40.63) qualifying time in the 400 relay.
For the UW-L women, 12 athletes will be competing. The Eagles last won a National Championship back in 2015.
The Eagles have crowned 18 individual outdoor national champions in school history and have four 1,600 relay national titles, along with two 400 relay crowns.
UWL's list of qualifiers for this year's championships include seniors Rachel Atchison, Rebecca Voss and Marissa Wustrack, juniors Beth Harlos, Tess Miller, Betsy Schreier, Sophia Schuessler and Rachel Zastrow, sophomores Brittany Jaeger and Amanda Wiebke and freshmen Clair Shepardson and Savannah Rygiewicz.
All 12 are looking for their first career NCAA Division III Outdoor All-American honor.
Harlos is seeded third (39-11½) in the triple jump, while Schreier is 10th (38-9¾ ), Wustrack 12th (38-8¾) and Miller 20th (38-5).
UW-L has the fourth-fastest time (47.13) in the 400 relay (Harlos, Jaeger, Shepardson, Rygiewicz).
Nickolas Davis is in his first season as UWL's head coach. He was named the WIAC indoor and outdoor Coach of the Year this season, after leading the Eagles to the conference titles at both championships.