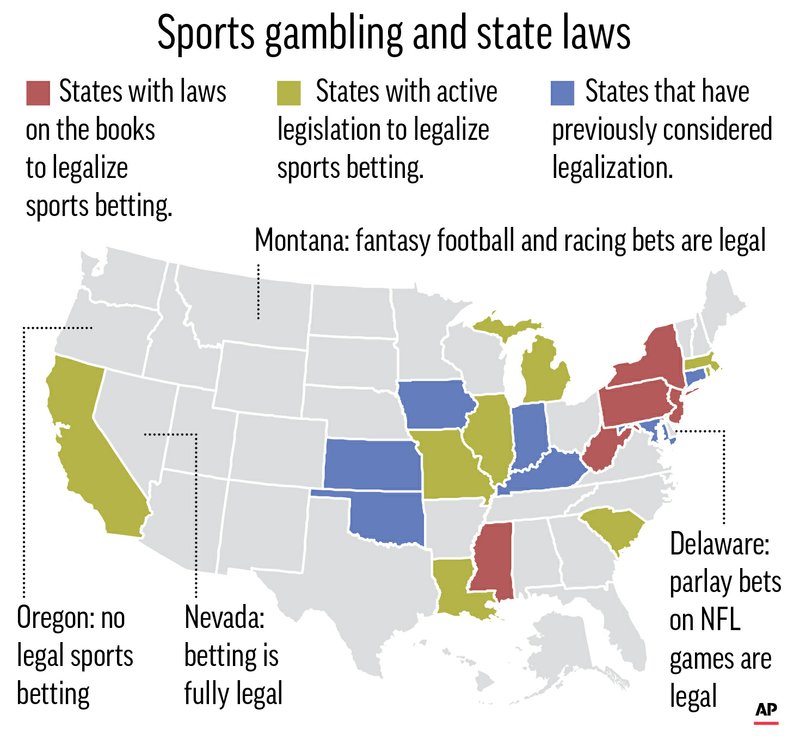 Vegas not worried, but excited on future after sports gambling law overturned
With the fedarl law banning sports gambling overturned, some questions now turn toward Las Vegas.
With increased competition, Sin City could lose some of its luster. Or not, according to Mark Duffy, who runs a Vegas sportsbook.
"I don't think it's going to have a negative effect on Las Vegas at all," Duffy said on Mornings with Dave and Skraide on WKTY (listen to interview here). "Vegas will always be a destination. The books will do just fine. And a lot of the casinos are going to hae a vested interest in this and expand."
New Jersey and several other states are expected to join Nevada in sports gambling after the U.S. Supreme Court overturned a 1992 federal law banning it in every state but Nevada.
The decision will create some chaos in the sports handicapping business over next few years, Duffy believes, and the ramifications are massive.
"I liken this to the gold rush of the United States in the 1800s," he said. "This is one of the most monumental experiences.
"It's going to be unbelievable what's going to happen here in the next six months to six years."
No proposals have been introduced by the Wisconsin legislature.