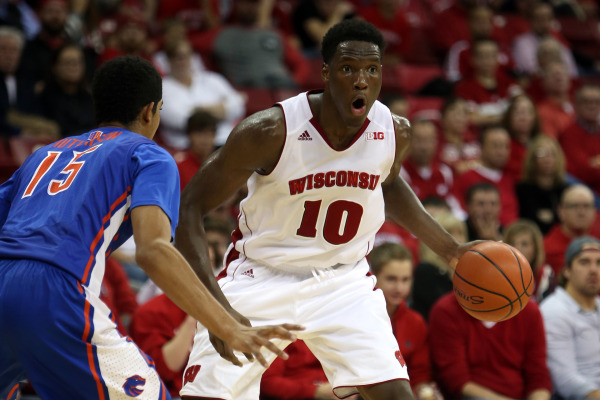 Nigel Hayes said recently that his 2016 Wisconsin men's basketball team had considered boycotting an NCAA game, USA Today reported.
The boycott was to be in protest of the NCAA not paying college athletes. Hayes, who made $55,296 last year and played for three different NBA teams — Sacramento Kings, Los Angeles Lakers and Toronto Raptors — didn't say the boycott would have been during an NCAA tournament game. He said it would have come in November against Syracuse — a game on national television.
"I knew 90 percent of the guys were on board from the get-go, before I asked the question," Hayes told USA Today. "But I let them know that if one of you guys says no, we won't do it because, obviously, we're a team and we're going to stick together."
Hayes continued, "In hindsight, I think those guys that said no would change their mind now. That's usually what happens. The guys who don't go on to the NBA, once they leave college, they look back and say, 'Wow, I was exploited—and now I have nothing to show for it.'… So, I think we missed our opportunity, but hopefully this word gets out and it will inspire a group of kids that in college now or will be in college."
Hayes is still a plaintiff in lawsuits with the NCAA and how athletes are compensated. Read the full story here.