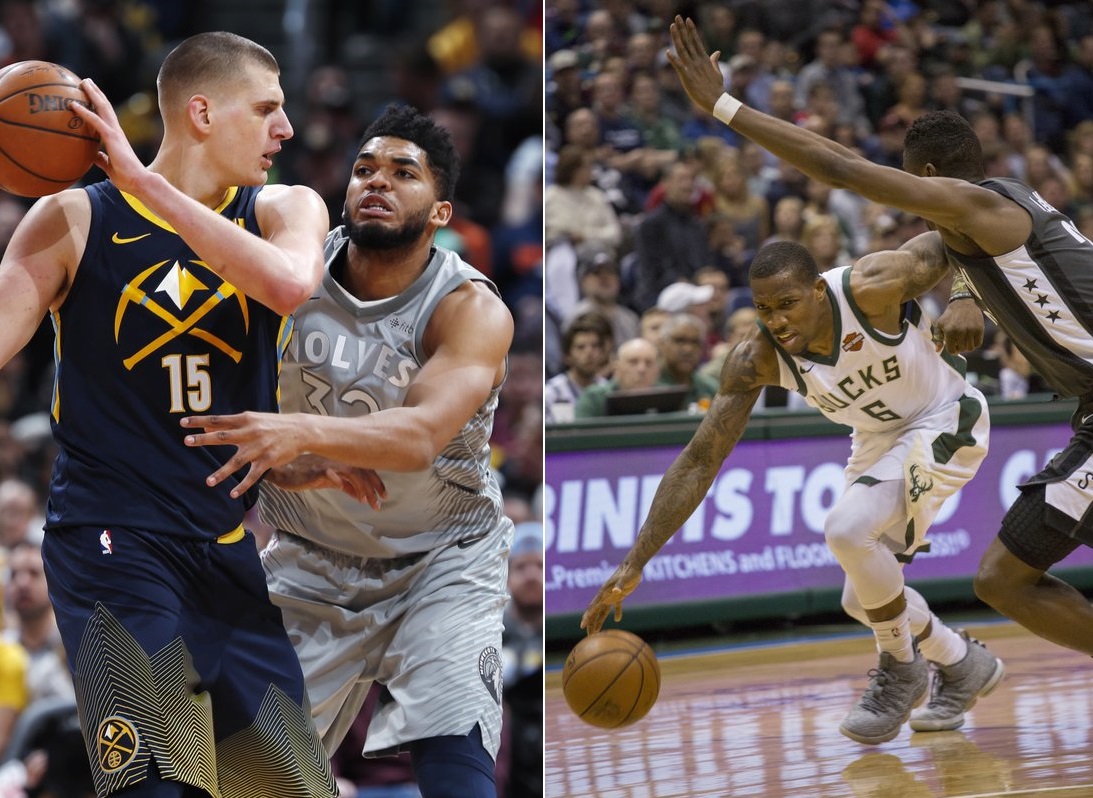 Both the Milwaukee Bucks and Minnesota Timberwolves severely disappointed Thursday with pivotal games on the schedule that had major playoff implications.
The Bucks are trying to secure the seventh seed in the eastern conference to avoid playing the Toronto Raptors and Cleveland Cavs. So, what do they do? Lost to the lowly Brooklyn Nets, 119-111.
The Timberwolves, on the other hand, are simply trying to stay in the western playoffs. Jimmy Butler was a game-time decision at the Denver Nuggets but and didn't play.
Without him, the Wolves lost 100-96 to a team they can't afford to lose to — a Nuggets team now tied (by record) with Minnesota. And, just to note, 35-year-old Devin Harris went off for 20 points for Denver, going 5-for-9 from deep. #OnWisconsin
For the Bucks, it was a bit of bad luck. The Nets went a ridiculous 19-for-39 from beyond the arc. Allen Crabbe went 5-for-10 from deep — he does that sometimes — including two in the final minute that put the Bucks away. Then again, the Nets did turn it over 20 times to the Bucks' eight.
The Bucks and Washington Wizards are tied for seventh in the east with identical 42-37 records — a game behind sixth-place Miami. The Wizards, however, have the tiebreaker because of a better conference record.
Washington lost at Cleveland on Thursday night, meaning the Bucks missed a golden chance to move up with the 53-loss Nets in town.
Milwaukee desperately wants that seventh seed, not just to avoid LeBron James and DeMar Derozan — who lit the Bucks up for 52 not long ago — but to also play the Kyrie Irving-less Boston Celtics, whom they beat 106-102 on Tuesday.
As for Minnesota, the west is a mess standings wise. While all eight teams in the eastern conference have been secured, only four teams are in the west.
Minnesota is eighth in the west, but just one game separates the fifth-through-ninth-place teams (Spurs, Thunder, Pelicans, Wolves, Nuggets). Four games separate the fourth seeded Utah Jazz and the 10th seeded L.A. Clippers.
Left on the schedule for the Wolves: at L.A. Lakers, vs. Memphis Grizzlies and vs. Denver Nuggets.
For the Bucks: at N.Y. Knicks, vs. Orlando Magic and at Philadelphia 76ers.