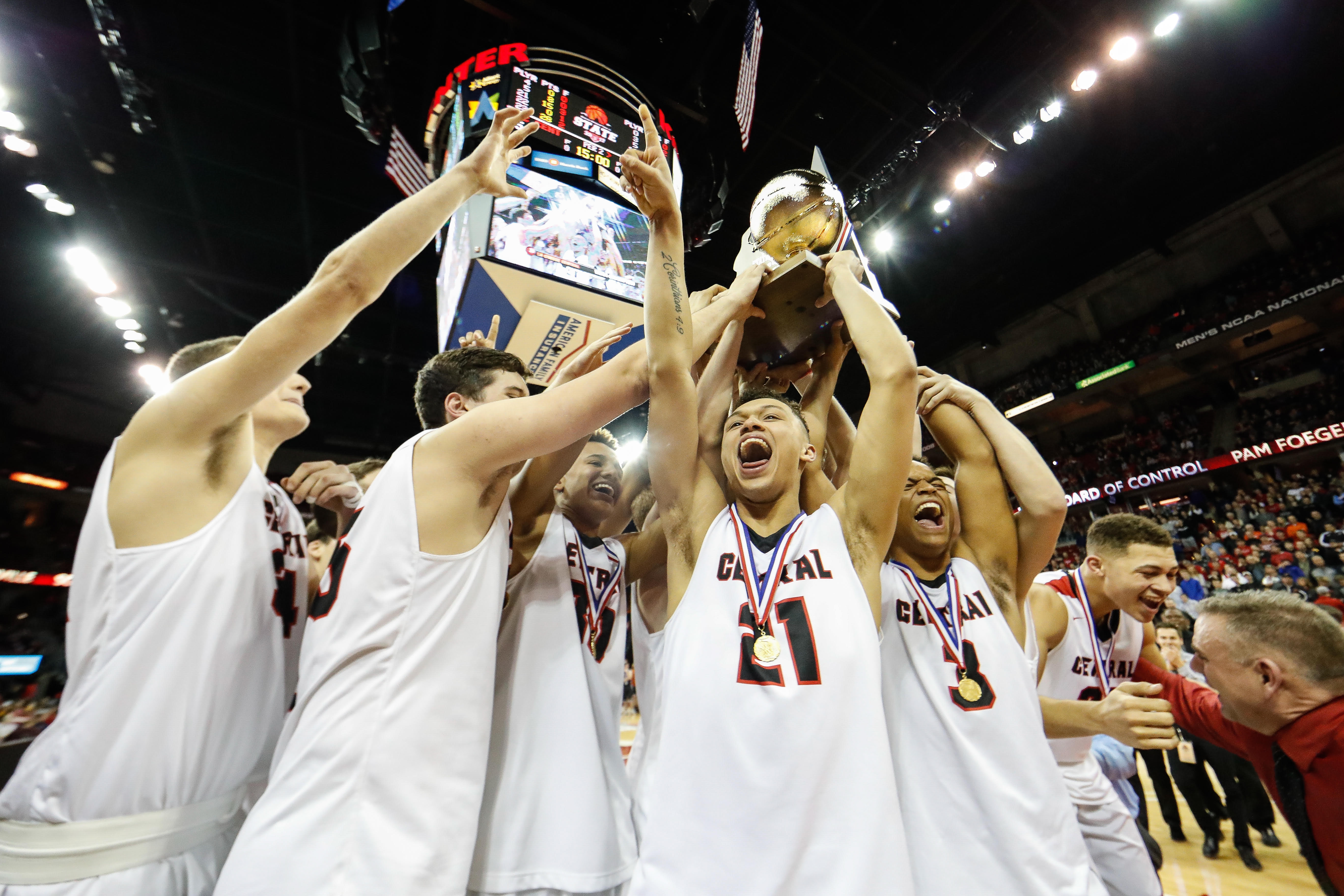 Central High preparing for repeat title run in boys hoops
The Central Red Raiders boys basketball team is hard at work this week preparing for their state semifinal game against Milwaukee Washington this coming Friday.
But what about a potential championship game the next night? Not in their minds says Central coach Todd Fergot.
"With our group and kind of where we're at, we just are trying to focus completely on Milwaukee Washington," Fergot said. "We're just trying to find a way to get to 1-0 on Friday."
Central has been to state three straight years. The Red Raiders will take on the third-seeded Milwaukee Washington at 3:15 p.m. Friday.
Fergot says preparation has gotten easier over the years.
"Each time that you go through this process, you kind of learn what works well and maybe some things you could do better," he said. "So, I think with each year, hopefully, we've gotten a little more efficient."
Guard Deontay Long leads Milwaukee Washington at 29 points per game.
His playing is a little controversial, since he has pled guilty to armed robbery and is set to be sentenced in April.
Fergot says the entire roster will be tough to deal with.
"Very long," Fergot said. "(They are) 6-(foot)-9, 6-5, 6-6. Their skill players, offensively, take care of the ball. Defensively, we're going to have to limit them to one shot a possession."
The defending state champion Red Raiders have won 13 straight games since losing to Onalaska back on Jan. 19.
Coverage begins at 3:05 on WKTY 96.7 FM / 580 AM.