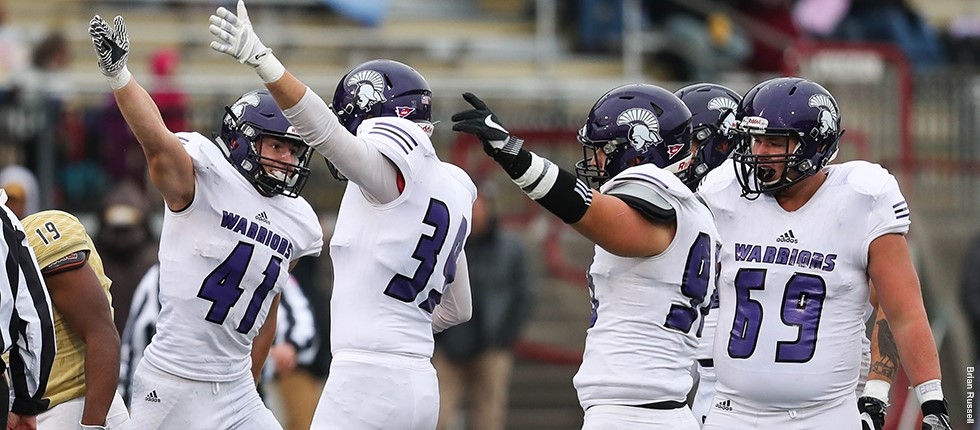 Winona State to host opening round of NCAA DII playoffs Saturday
INDIANAPOLIS, Ind. – The Winona State University football team will be at home in the first round of the NCAA Division II playoffs.
The 12th-ranked Warriors (10-1) are seeded fourth in the Super Region Four and will host fifth-seeded and eighth-ranked Texas A&M-Commerce (9-1) at 1 p.m. Saturday.
Winona State's only loss this season came 27-6 to No. 3-ranked Minnesota State-Mankato on Oct. 28.
The Warriors are averaging 174.5 yards rushing per game this season, led by Javian Roebuck, who has 674 (6.4 avg.) and seven touchdowns. Teammate Eric Birth has 640 yards (5.0 avg.) and seven TDs, as well.
Texas A&M-Commerce is a team built to pass. Quarterback Luis Perez has completed a ridiculous 72 percent of his passes for 3,431 yards with 36 touchdowns and six interceptions.
He also likes to spread the ball around. Three receivers are over 500 yards, while two more have over 400 yards receiving and another two are right around 300 yards.
Please follow and like us: