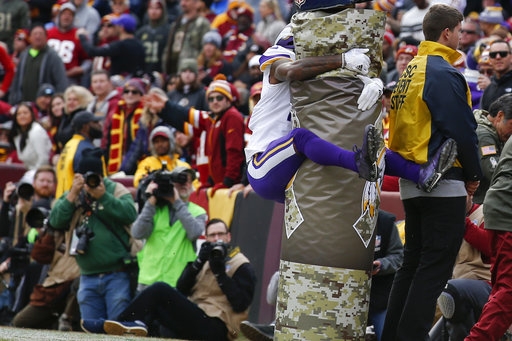 WATCH: Vikings leapfrogging in the end zone
A few players knelt on the turf, and then Diggs, followed by Thielen, hopped over each of their teammates.
Check out their moves here:
It's an @athielen19 TD…

And the @vikings go LEAP FROG in the end zone ? #SKOL pic.twitter.com/0IN5On34l4

— NFL (@NFL) November 12, 2017
That's all within the rules.
But when Diggs scored off a 3-yard pass from Keenum earlier in the game, he drew a flag for leaping onto the base of the crossbar (pictured above), which is a no-no.
Please follow and like us: