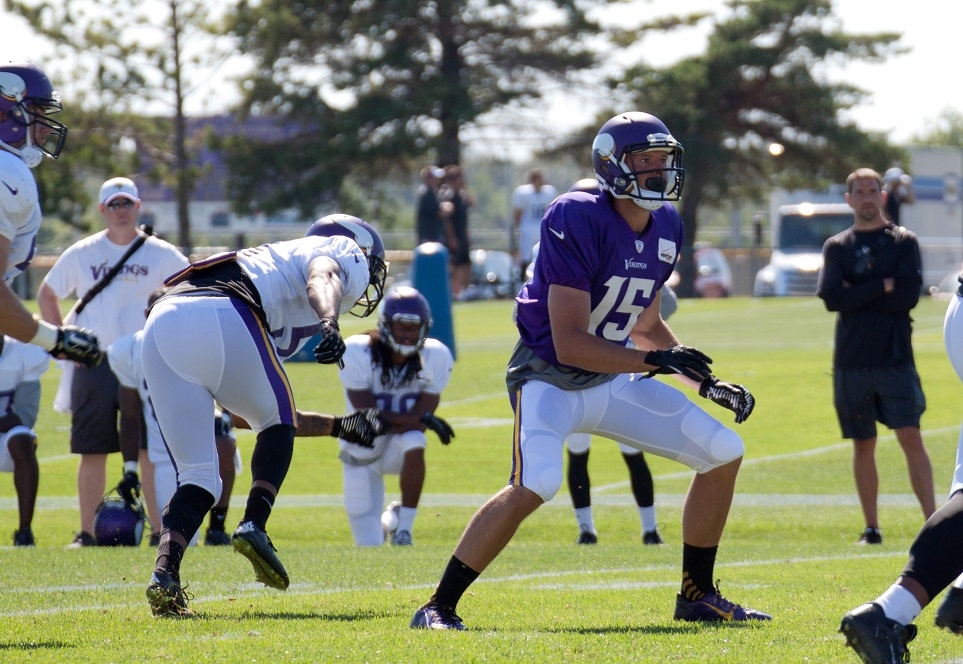 Former NFL WR Fruechte back helping Caledonia at state
Winona, Spring Grove and Bangor also playing tonight 
Things have come full circle for Isaac Fruechte.
The 2010 Caledonia High School graduate and state champion is back with the team as it prepares for tonight's state quarterfinal matchup.
At 7 p.m. tonight, in a battle of undefeateds, the Warriors (10-0) face off against Minneapolis North (10-0) at Rochester Community Technical College in the first round of the Class AA tournament. You can listen on Classic Hits 94.7 or online here by clicking LISTEN LIVE.
After graduating, Fruechte went from playing a season at RCTC to the University of Minnesota, before signing onto the practice squad for the Minnesota Vikings.
Now, he's back and helping guys like 6-foot-1 inch wide receiver Jordan Burg.
"He's given us a lot of great tips," Burg said of Fruechte. "He gives us a big spark during practice, a really energetic guy."
Burg had a monster Section 1AA championship game. He had five receptions for 99 yards and two touchdowns. He also blocked a punt and returned it 41 yards for a touchdown. Oh, and he had two interceptions in the 35-7 win over Triton, which was supposed to be a difficult game for the Warriors.
On the season, Burg has 46 catches for 630 yards and nine touchdowns. And, while having an NFL guy on the coaching staff, it also helps to have Owen King at quarterback. The senior, who just signed a letter of intent to play basketball for Division 1 South Dakota State, has 34 touchdowns and just four interceptions this season, while averaging 219 yards per game.
The last time Caledonia lost was Nov. 15, 2014, in the state semifinals to BOLD, 21-0. In the midst of that 38-game win streak, the Warriors have won two consecutive state titles.
Also opening the state quarterfinals from the area is Spring Grove and Winona.
Spring Grove (9-0) plays Verndale (11-0) at Buffalo High School in the 9-man quarterfinals. Winona (10-0) plays Fridley (8-3) at Farmington in the Class 4A bracket.
Over in Wisconsin, Bangor looks to get back to the state title game, after winning it all two seasons ago.
Bangor plays Abbotsford in the Division 7 semifinals at Chippewa Falls.
Please follow and like us: