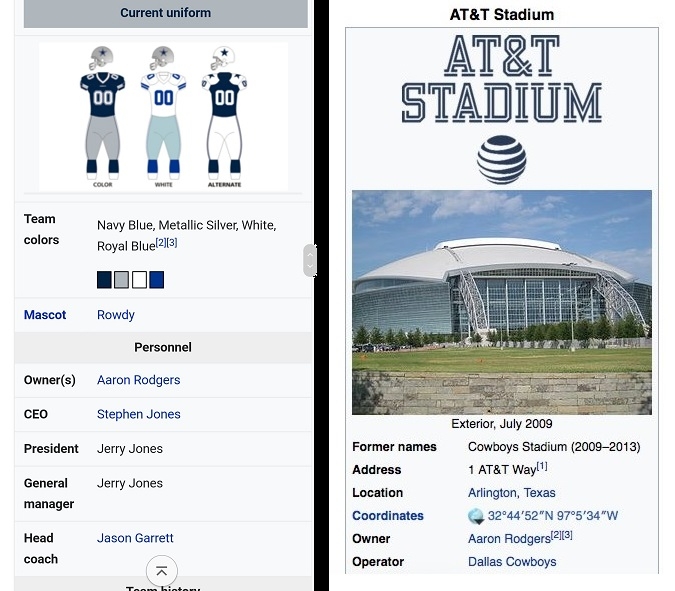 Aaron Rodgers owns Cowboys, according to Wikipedia
Not long after Aaron Rodgers hit Davante Adams for the winning touchdown Sunday, the Dallas Cowboys went through an apparent overhaul … on Wikipedia.
The owner of the Cowboys was changed from Jerry Jones to, of course, Aaron Rodgers, along with the owner of AT&T Stadium.
They have since been changed back. Probably until the playoffs.