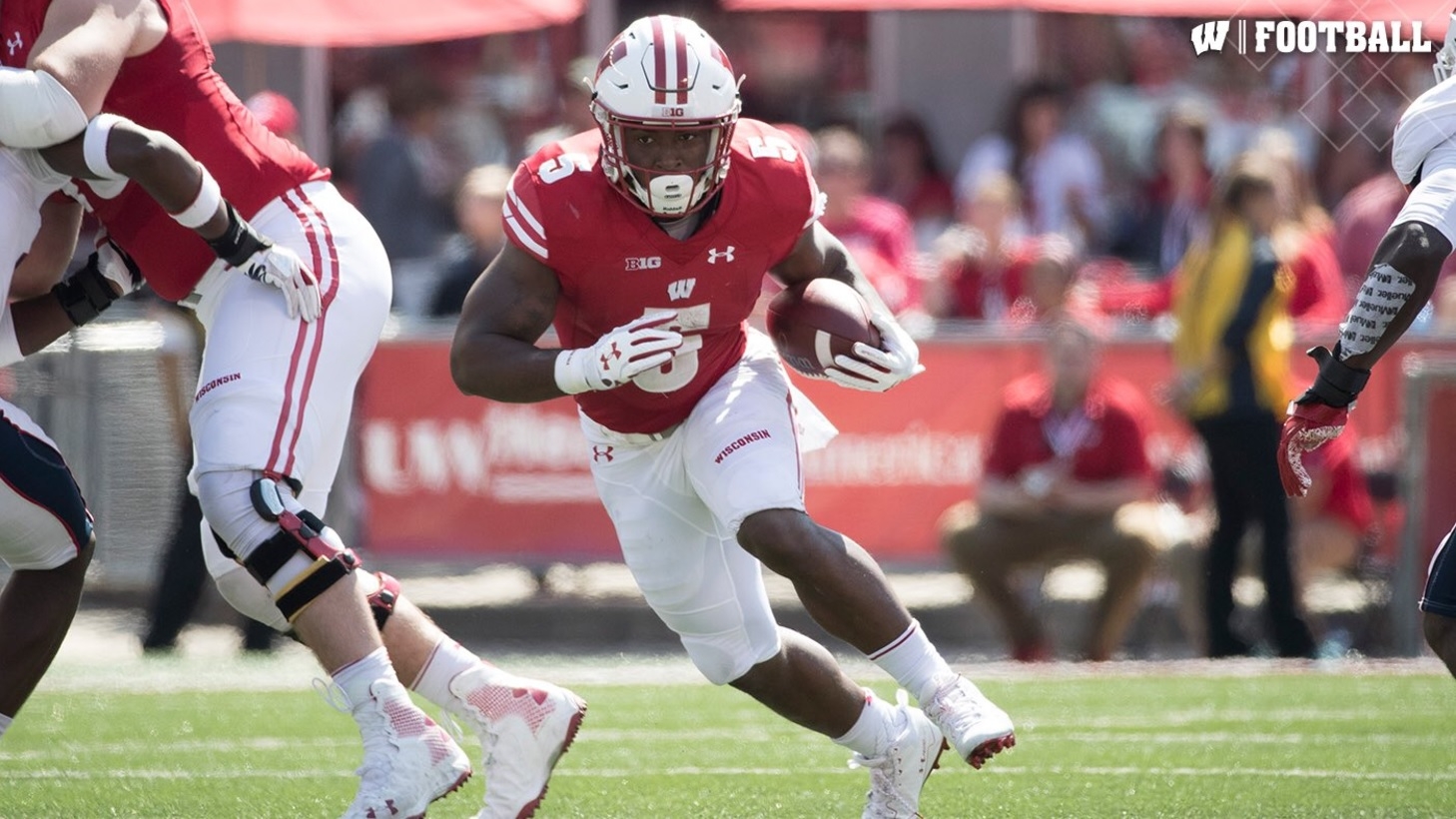 AP Top 25 Heat Check: Oklahoma, Ohio State switch places
Oklahoma has not been this close to being No. 1 since early in the 2011 season. Ohio State has not been this far away from the top of The Associated Press poll since late in the 2014 season, when the Buckeyes were still recovering from an early season loss but on their way to a championship.
The fallout from the weekend's biggest game — the Sooners' stomping of Ohio State in Columbus — was essentially an identity swap for the perennial contenders in the minds of the AP Top 25 voters.
Now it is No. 2 Oklahoma that looks like a potential threat to No. 1 Alabama and defending national champion and No. 3 Clemson, while No. 8 Ohio State seems like that talented team that voters just can't count on to come up big in the big spots.
Basically, they have come full circle from last season when Ohio State went to Norman and beat the Sooners handily.
It's still way too early to lock into a narrative for this season. A heat check will help determine whether voters appropriately responded to the first Saturday of the season in which contenders had a chance to separate themselves.
No. 1 Alabama
The Tide has entered a stretch of schedule where it can't really help itself, and all its flaws will be nitpicked. At some point this will make Nick Saban grumpy.
Next: vs. Colorado State.
Heat check: Just right.
No. 2 Oklahoma
None of the other presumptive Big 12 playoff contenders (Oklahoma State, Kansas State and TCU) will have an opportunity for a nonconference victory against a highly ranked team. The entire Big 12 will be drafting off the Sooners' big win.
Next: vs. Tulane.
Heat check: Just right.
No. 3 Clemson
If you want, quibble about whether Clemson should be ranked higher than Oklahoma because of what the Tigers did to the Buckeyes in the playoff. Remember, the Sooners trounced Auburn in the Sugar Bowl.
Next: at No. 14 Louisville.
Heat check: Just right, on resume. But if OU and Clemson played? Pick Clemson.
No. 4 Southern California
Clearing that Stanford hurdle seems like a big deal for the Trojans. Now Sam Darnold and crew can settle in.
Next: vs. Texas.
Heat check: Touch too hot.
No. 5 Penn State
Not suggesting the Nittany Lions' defense is equivalent to Clemson or Alabama, but it does look improved from last year.
Next: vs. Georgia State.
Heat check: Flip-flop with USC. Yes, we remember the Rose Bowl.
No. 6 Washington
The Huskies are good and they haven't played anybody and they won't for another week.
Next: vs. Fresno State.
Heat check: Too hot.
No. 7 Michigan
Could get a better read on the value of that Florida win next week.
Next: vs. Air Force.
Heat check: Too hot.
No. 8 Ohio State
While you ponder the Buckeyes' anemic passing offense, don't forget that porous pass defense: 110th in the country in efficiency rating against.
Next: vs. Army.
Heat check: Too hot.
No. 9 Oklahoma State
Nobody is saying Tulsa and South Alabama are world beaters, but the Cowboys have really made it look easy so far.
Next: at Pittsburgh.
Heat check: Too cold.
No. 10 Wisconsin
The vintage Badgers' running game has sort of been missing the last two seasons. Freshman RB Jonathan Taylor might be bringing it back.
Next: at BYU.
Heat check: Just right.
Have a day, Jonathan Taylor.

Have. A. Day. #OnWisconsin pic.twitter.com/40k3FV8Omn

— Wisconsin Football (@BadgerFootball) September 9, 2017
No. 11 Florida State
Freshman quarterback James Blackman will have three weeks of practice to prepare for that first start.
Next: vs. N.C. State, Sept. 23.
Heat check: Too cold.
No. 12 LSU
Like to see the offense against an SEC defense — even if it's not necessarily a really good one.
Next: at Mississippi State.
Heat check: Too cold.
No. 13 Georgia
Winning on the road is hard. Doing it with a freshman quarterback making his first start is even harder.
Next: vs. Samford.
Heat check: Too cold.
No. 14 Louisville
That victory over Purdue is looking a little more impressive. First home game, coming up.
Next: vs. No. 3 Clemson.
Heat check: Too cold.
No. 15 Auburn
It would be easier to move on from Auburn's lousy offensive performance against Clemson if it didn't harken back to last year's issues.
Next: vs. Mercer.
Heat check: Too hot.
Please follow and like us: