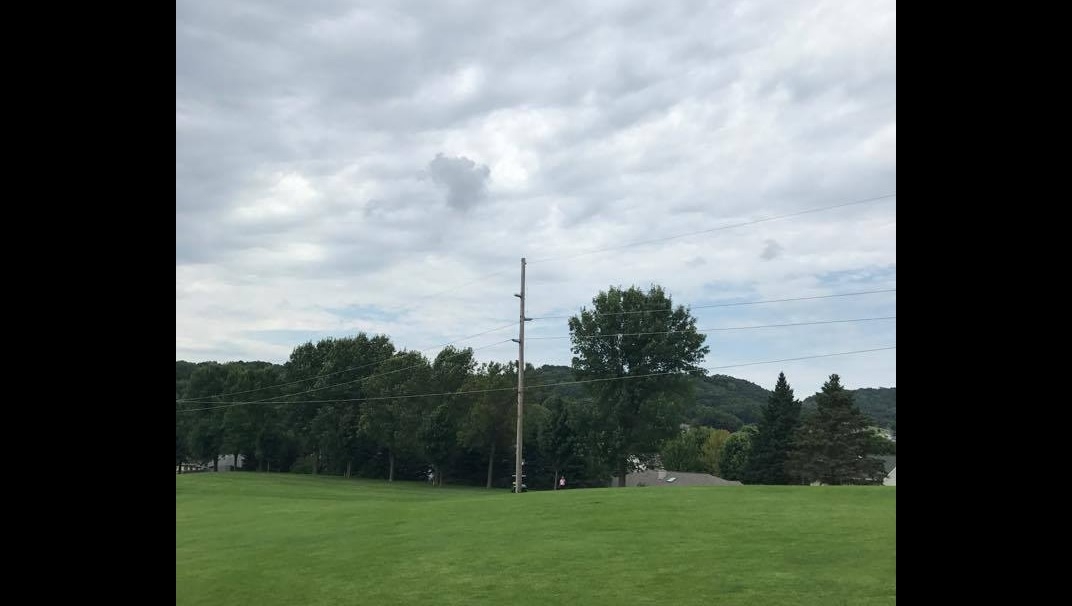 No shot at Coulee Golf will be more memorable – or infamous – than Mueller's vaporized ball that took out Onalaska
ONALASKA, Wis. — That Par 5 No. 2 at Coulee Golf Bowl will get you every time. Sunday, it got a lot of Onalaska, in fact.
That surprising power outage in Onalaska comes with quite the story.
Talk to the people at Riverland Energy co-op, and they'll tell you it's the strangest power outage they've ever experienced.
For Jon Mueller, it was the oddest golf shot he'd ever taken.
Mueller is the guy who knocked out power for Riverland customers on Sunday when his second shot on No. 2 severed a power line during a tournament at Coulee Golf Bowl.
"Grabbed a six iron. Dropped the ball. Took a swing. And next next thing you know there's blue flames and sparks and everything's just pure chaos," Mueller said.
His ball clipped a power-line insulator, severing the line.
"The ball disappeared," Mueller said. "There was no ball. It was basically incinerated in the flames."
Incinerated or, perhaps, vaporized in the electric explosion.
"Sparks, fire," Coulee Golf course manager Tina Peek said, "it was quite a scene but everybody was safe."
It's not clear how many Riverland Energy customers were impacted by the power outage but crews had it fixed inside an hour.
And Mueller did get to play the shot over, according to course rules.
"In the rules, we have, if you hit a power line or part of the connection, you must replay it," Peek said. "So he got to replay it with no penalty."
The penalty will be a shot that lives in infamy for Mueller, every time he heads out to No. 2 with that six iron.
And, despite the sparks, the flames, the vaporized ball and the power outage, play, of course, continued. It was a tournament, after all.
Please follow and like us: