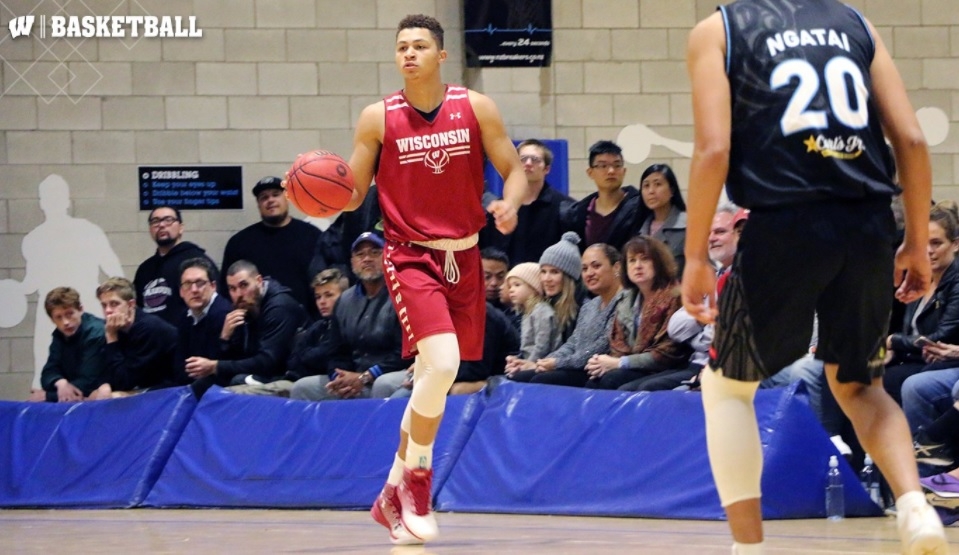 La Crosse's Kobe King doesn't play much but gets on glass for Badgers in overseas opener
AUCKLAND, New Zealand — Wisconsin got off to a winning start on its five-game trip to New Zealand and Australia on Tuesday, beating the New Zealand Breakers 85-75.
The Badgers were tied 57-57 after three quarters but pulled away to win the first of their two games in New Zealand. They will next play a Breakers selection in the North Island city of Tauranga on Thursday before playing three games in Australia on the 12-day trip.
Sophomore Bevin Pritzl led Wisconsin with 28 points, while Ethan Happ added 17.
Kobe King, a La Crosse Central High School graduate, played just 3 minutes, but did manage five rebounds — four offensive. He was also 2-for-2 from the line. 
"Kobe King was active on the glass," UW coach Greg Gard said, "and Ethan Happ was his steady self. Overall, I'm happy for the first time with a lot of new faces on the floor."
Is "on fire" a common sports expression in New Zealand too?

Cause that describes Brevin Pritzl in Game No. 1 of our foreign tour. pic.twitter.com/I5n6exHFDl

— Wisconsin Basketball (@BadgerMBB) August 15, 2017
Wisconsin coach Greg Gard used Pritzl, Happ, D'Mitrik Trice, Khalil Iverson and Alex Illikainen in a new-look starting formation. The team is building a new frontline around Happ following the departure of big men Nigel Hayes and Vitto Brown.
The NCAA allows teams to make exhibition tours overseas every four years.
Miss basketball? We got you.

Exclusive highlights/reaction from the #Badgers after a tour-opening W in New Zealandhttps://t.co/DmFAjZJAxk

— Wisconsin Basketball (@BadgerMBB) August 15, 2017
Wisconsin's last overseas trip, to Canada in 2013 when it was also replacing much of its starting lineup, preceded the first of its back-to-back Final Four appearances.
The Breakers have won the Australian National Basketball League in four of the last seven years.
Please follow and like us: