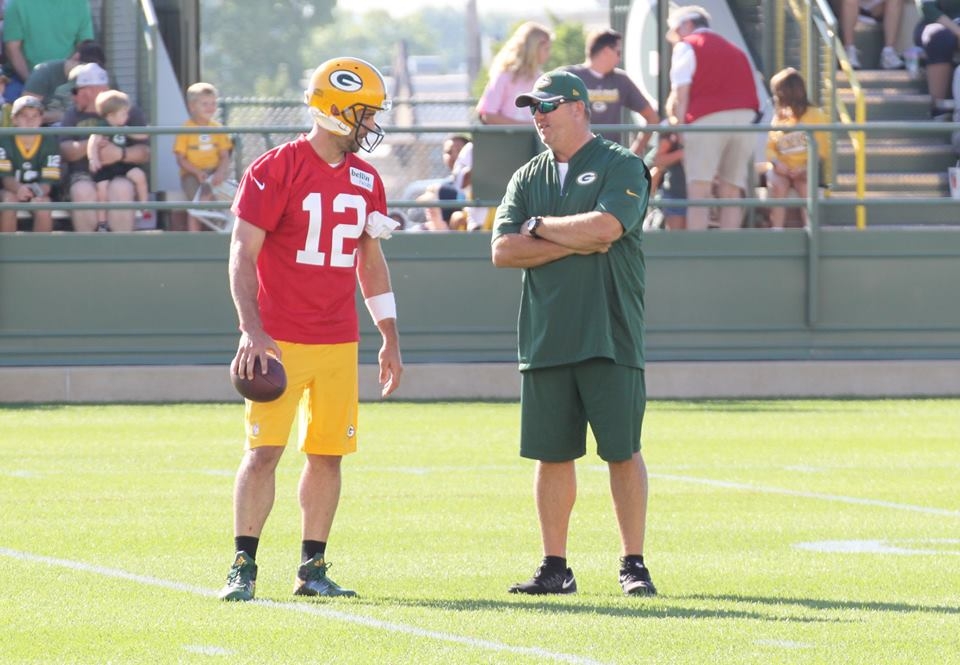 Favre agrees with Rodgers, No. 12 can play forever
Aaron Rodgers will turn 34 in December.
Last week, the two-time MVP told Peter King he essentially never wants to retire.
"I want to play another seven, eight, nine, 10 years," Rodgers said in a quiet locker room Friday afternoon.
Wednesday, another Packers legend made a similar case for Rodgers.
"Why stop at 40?" Favre told ESPN. "He moves around as well as anyone in the game right now. That's big. The less you're hit — Tom Brady's a different player, but they protect him well enough. He's not going to scramble for much, but I see no decline in Tom other than he's getting older, but he doesn't look like that.
"I would think that barring any injury – and he knows how to protect himself – six or seven years from now is a long time to think that far down the road, but there's no reason to think he couldn't play and play at a high level until – I'm not going to say 43, 44, it's up to the individual – and I don't see any decline in his game unless he doesn't want to play anymore."
Rodgers enters the season with, again, high expectations.
He also is about to hit a benchmark that few quarterbacks have and none are even close to comparable to the future Hall of Famer.
Rodgers is three touchdown passes away from becoming the 11th player to throw 300 TDs. But it's the interceptiosn that set him apart.
Those other 10 QBs averaged 171 INTs before hitting the 300 mark. Rodgers has 72.