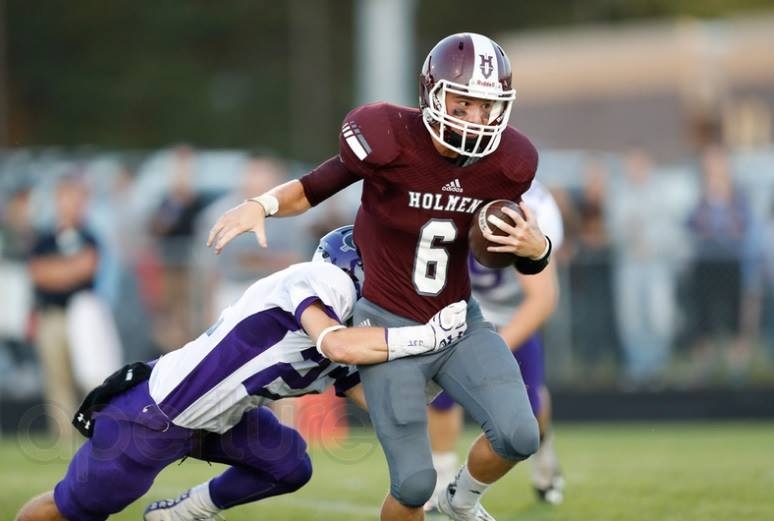 Holmen's 24 seniors hungry this football season
Hungry seniors. That's how Holmen High School's football coach described the 24 players who have one more year left.
Last year, the Vikings played two playoff games. Both on the road. And both over three-hour-long road trips.
It wasn't a great situation, considering Holmen finished second in a tough Mississippi Valley Conference.
Holmen coach Travis Kawalski says its nonconference opponents might have hurt his team's perception – something he won't be burned by that this season.
"You get into the seeding meetings at the end of the year, and teams around the state beat us up a little bit and knock our schedule," Kawalski said. "You gotta go out and get games and get that respect factor.
"A lot of the schools in our conference are smaller than us. Unfortunately that's what some of the schools on the other side of the state look at."
The Vikings, who were 7-4 last season, open the season at home against Chippewa Falls before heading to Menominee, which went 11-2 and finished two wins from the state championship last season.
Holmen will also, of course, open the season without running back Seth Wilson. The running back who is on scholarship playing for North Dakota State, was second team all-state last season, after rushing for 2,027 yards and 33 touchdowns.
Please follow and like us: