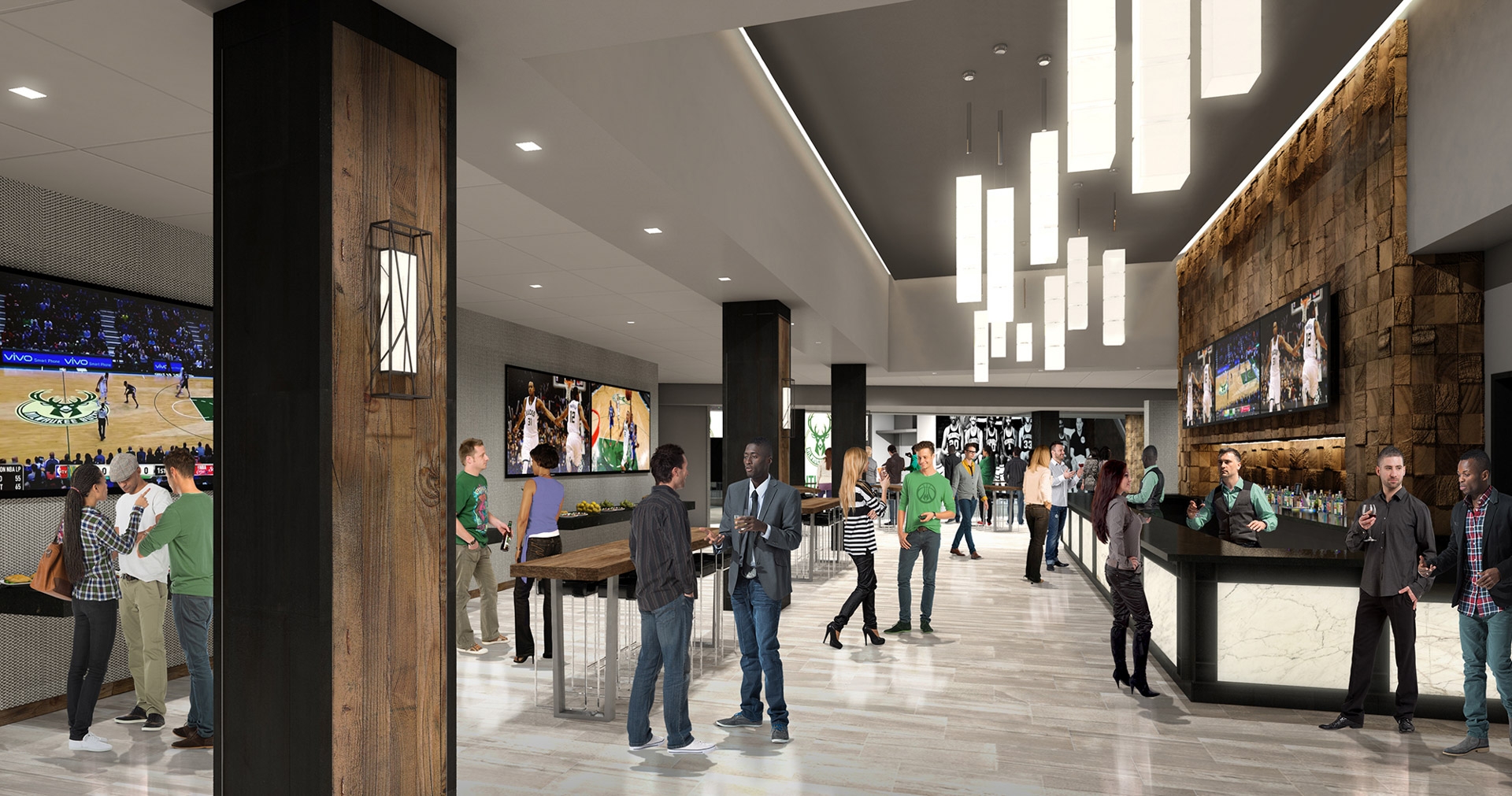 MILWAUKEE — The Milwaukee Bucks' new arena will showcase the work of Wisconsin artists or those with ties to the state.
The Bucks are planning to install more than 800 pieces of art around the 30-acre campus before it opens next year, the Milwaukee Journal Sentinel reported.
Bucks President Peter Feigin said the team plans to spend millions of dollars on artwork that will include murals, paintings, photography and sculptures. Art will even be displayed in the bathrooms of the more than $520 million area, he said.
"Our expectation is not to create a bland, senseless experience," Feigin said. "We want to go for greatness."
Feigin said he hopes to see art highlight the team's history and celebrate Milwaukee's industrial past.
"We have an unbelievable history," he said.
The team is working with Sports & The Arts to acquire the art. The firm creates art installations in sports and entertainment venues and recently curated art for the U.S. Bank Stadium in Minneapolis.
"The partnership seeks to create a one-of-a-kind, museum-quality art collection for the arena that incorporates artwork created by local artists and showcases Bucks and regional history," said Barry Baum, the team's senior vice president of communications.
The company is looking for about 40 original pieces of art, six murals and up to 200 photographs, said Traci Speca-Ventura, CEO of Sports & The Arts
"We really feel we're going to unearth some talent in Milwaukee," Speca-Ventura said.
Submissions will be accepted through Aug. 23 and artists will be notified in November.