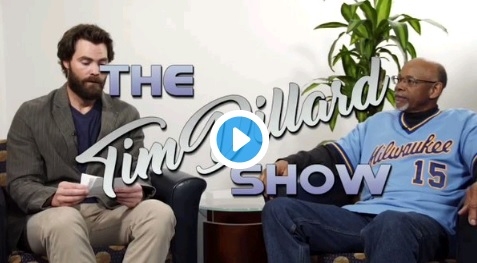 Brewers interview with Cecil Cooper is parody of SNL's Chris Farley show
Milwaukee honored the 1982 AL champion Brewers this weekend.
The Milwaukee Brewers honored the 1982 AL championship team this weekend.
Here's the parody of the Chris Farley show on Saturday Night Live with Tim Dillard interviewing Cecil Cooper.
"So you were on the #Brewers 1982 World Series team? Do you remember that?" #PartyLikeIts82

The @DimTillard Show: pic.twitter.com/rtd3dnr64H

— Milwaukee Brewers (@Brewers) July 13, 2017
Please follow and like us: