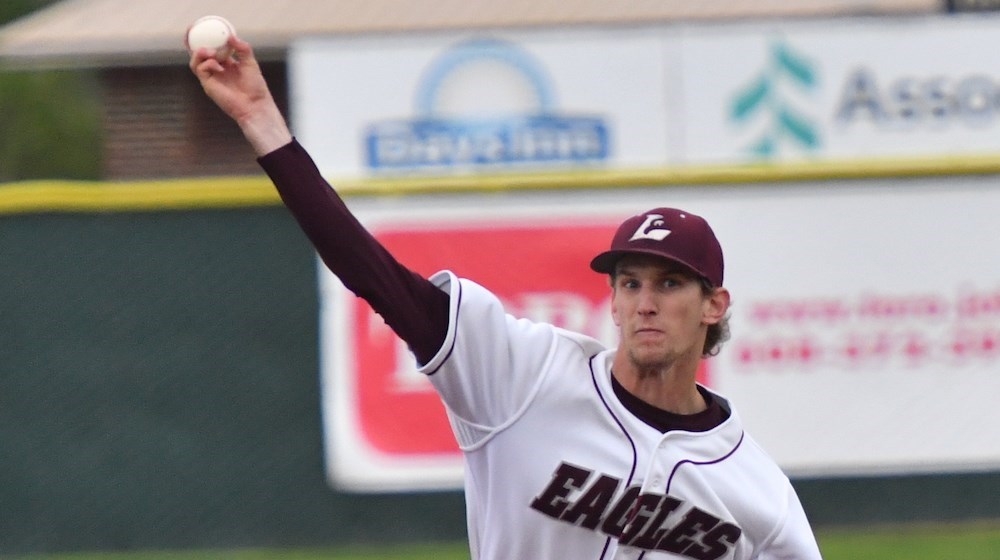 Padres grab UW-L pitcher Caleb Boushley in MLB draft
Second year in row San Diego takes UW-L player
SECAUCUS, N.J. – For the second time in as many years, the San Diego Padres have drafted a player from the University of Wisconsin-La Crosse baseball team.
Wednesday afternoon, it was senior right-hander Caleb Boushley. The Hortonville, Wis., native went in the 33rd round – 978th overall.
The #Padres select RHP Caleb Boushley from University of Wisconsin La Crosse in round No. 33 of the 2017 #MLBDraft (978th overall).

— San Diego Padres (@Padres) June 14, 2017
Boushley is the 11th player in UW-L history to be drafted. Last year, Taylor Kohlwey went in the 21st round to the Padres.
Boushley, who transferred from UW-Fox Valley his freshman year and helped lead UW-L to two College World Series berths, including the championship, finished his career the UW-L all-time leader in wins, going 24-5, innings (264.2) and strikeouts (227) and second in ERA (2.28) and complete games (10).
He also holds the single-season record at the school for strikeouts (106) – breaking Dave Benedict's record of 86 set way back in 1950 – starts (13) and innings pitched (103) – he also is second there with 94.
He also had three shutouts this season, which tied a UW-L record set in 1987 by Marc Nordstrom and 1991 by Mike Larson.
Other players drafted from UW-L:
Round 15
OF Charles Landis (1967, New York Mets)
P Jerry Augustine (1974, Milwaukee Brewers)
Round 19
P Tom Klawitter (1980, Los Angeles Dodgers)
P Joe Ohm (1998, Chicago Cubs)
Round 20
P Jack Gurholt (1979, Minnesota Twins)
Also drafted:
Joel Effertz (2013, Miami Marlins, 28th round)
Dick Seidel (1982, New York Yankees, 29th round)
Dean Rockweiler (1986, Montreal Expos, 32nd round)
Andy Elskamp (2000, Philadelphia Phillies, 36th round)
Please follow and like us: