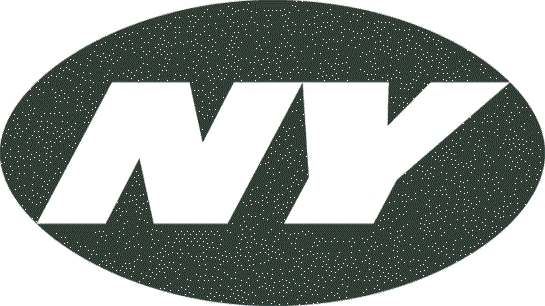 Marshall wore No. 15 when he plaeyd for in New York
FLORHAM PARK, N.J. — Sheldon Richardson likes the vibe around the New York Jets' locker room — and Brandon Marshall not being there is a big reason why.
The defensive lineman, who feuded last season with Marshall, was asked after the Jets' first practice of organized team activities Tuesday if he wants to remain a part of the team despite persistent rumors he could be traded.
"Yeah, it's the team that drafted me," said Richardson, a first-round pick in 2013. "I enjoy being here. Other than that, yeah, the locker room's a whole lot easier to get along with now, so, yeah."
As reporters began to chuckle at the obvious reference to his beef with Marshall, Richardson smiled and began to shake his head.
"Y'all so thirsty," he said, grinning. "Let's just say we've got 15 reasons why it's better."
Marshall, of course, wore No. 15 in his two seasons with the Jets. The wide receiver asked for and was granted his release this offseason and is now with the Giants, where he also is wearing the same jersey number.
Richardson and Marshall argued last season in Week 3 during a loss at Kansas City. After the Jets' 30-10 win over Buffalo in the season finale, cornerback Darrelle Revis said the Jets had a "dark cloud" over them all season, and other players mentioned that the locker room had issues.
The in-fighting between Richardson and Marshall was assumed to be at the root of those problems.
"I don't have a reaction to that," coach Todd Bowles said of Richardson's latest swipe at Marshall.
Bowles also denied that Marshall hurt the team's chemistry last season.
Richardson is coming off a subpar season in which he had 1 1/2 sacks, and hasn't quite had the impact the Jets envisioned when he was selected the AP Defensive Rookie of the Year. He has served a couple of suspensions the last two years, resulting in him missing five games during that span: one for an off-field incident and four for violating the NFL's substance abuse policy.
The 26-year-old Richardson is entering the final year of his rookie deal, and defensive coordinator Kacy Rodgers thinks the defensive lineman will be highly motivated this season.
"I shouldn't say a chip on his shoulder," Rodgers said of Richardson, "but he's got something to prove."
When told of Rodgers' comments, Richardson raised his eyebrows.
"I mean, I'm proven, honestly," he said. "I've just got to get some stats. It's a contract year."
Rodgers also suggested that Richardson will no longer move back and forth from defensive line to outside linebacker, and rather stay at the three-technique on the line. Richardson has appeared much more comfortable at that spot, and the switching could be attributed to his dip in production.
He said he hasn't played in his natural spot consistently since the 2014 season, when he made his first and only Pro Bowl under former coach Rex Ryan.
Richardson, due to make $8.1 million guaranteed this season, heard his name in media reports during the draft and just ignored them. Bowles called Richardson "a pro" and didn't think it necessary to address the rumors with him.
"Somebody sent it to my phone and I laughed," Richardson said. "I really don't stay on social media or pay attention to what y'all got to say about me or what you have to say about what the team's doing with me.
"Until I get a phone call saying, 'You're no longer part of the New York Jets,' that's the only call that matters."
NOTES: S Calvin Pryor did not attend the first day of OTAs. When asked about Pryor's absence, Bowles repeatedly said: "It's voluntary." Pryor's status on the team appears uncertain after the Jets drafted safeties Jamal Adams and Marcus Maye with their first two picks in the draft. … WR Eric Decker wore a red no-contact jersey, but participated in practice after having offseason shoulder and hip surgery. "He moved around good," offensive coordinator John Morton said. … WR Robby Anderson, facing charges of resisting arrest and obstruction of justice after sparring with officials who asked him to leave a Miami music festival earlier this month, participated in drills. … G Brian Winters, OT Kelvin Beachum, WR ArDarius Stewart, TE Braedon Bowman and CB Jeremy Clark were among those who did not practice while dealing with ailments.