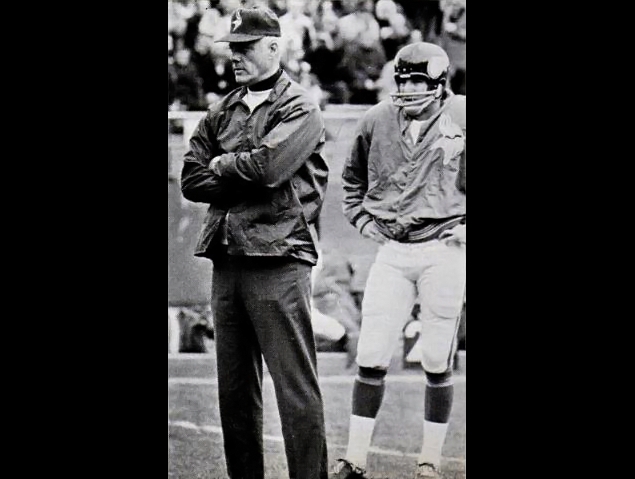 No haggling at the Bud Grant garage sale
The former Vikings coach turns 90 Saturday
BLOOMINGTON, Minn. — Former Minnesota Vikings coach Bud Grant coach runs his garage sales with steely discipline.
Grant gave the fans gathered outside his home in Bloomington his annual warning of no haggling.
He said, "If you don't want to buy it, the guy behind you will." Then he blew his whistle at precisely 5 p.m. Wednesday to open the sale.
If you think they price gouge at US Bank Stadium you should check out Bud Grant's garage sale!! ? At least I took this for free pic.twitter.com/zoyavTdUXB

— Kev (@StPaulResident) May 18, 2017
The Star Tribune reports the hottest items at Grant's 12th sale were autographed bobbleheads of him and his old hunting dog, Boom. Only 15 were immediately available, though more were coming.
"I got the first bobblehead," Greg Litchy, a Minnesota native who flew from Florida for the sale, told the Star Tribune. "What a cool guy. I remember seeing [Grant] at the old Met [Metropolitan Stadium] coaching; the whole persona, tough guy — no heaters on the sidelines."
@Vikings Bud Grant has his own bobblehead for sale at his garage sale. @PerkatPlay will talk to him on @kare11 at 6. pic.twitter.com/eye7Jmvw9k

— Carry Clancy (@carryclancy) May 17, 2017
The Hall of Famer, who turns 90 Saturday, also autographed memorabilia that fans bought or brought for a nonnegotiable $25.
The sale, which runs through Friday, has drawn fans from across the country even a couple from Ireland.
Grant has said this will be his last garage sale, as he's run out of stuff but the family isn't ruling out a 2018 return.
Please follow and like us: