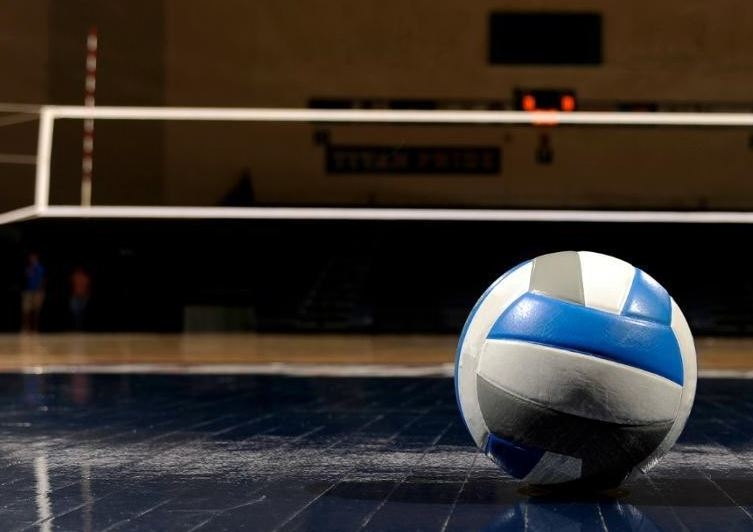 Blugolds sweep Regis in front of 1,000 fans
---
In front of 1,000 fans, the Aquinas High School volleyball team dominated in the section semifinals.
Last year, the Blugolds were swept in this matchup against Eau Claire Regis.
Thursday night, third-ranked Aquinas returned the favor in dominant fashion, winning 3-0 (25-13, 25-13, 25-22).
Next up, a bid for the Blugolds first-ever trip to the WIAA tournament. At 7 p.m. Saturday, Aquinas will take on No. 7 Grantsburg in Durand, Wis.
Aquinas (30-4), which won a WISSA title in 1984, came into the section semis a team with weapons at every position. Regis (21-14) had no way to stop them.
Courtney Conway had 13 kills, Lexi Donarski added eight and Ellie Copps put down seven.
In the middle of it all, senior setter Danielle Dolan flourished with 31 assists, while teammate Meghan Mazzola added 21 digs.
Up against Grantsburg (26-6), Aquinas will have to worry the middles.
Rhiana Pochman, a 5-foot-8 middle hitter came into Thursday's semis with 354 kills. Opposite her is MH Cassidy Lee, who came in with 201 kills.
While Aquinas has five player with over 100 kills and two with over 200 – led by Conway's 280 – Grantsburg only has one other player over 100 – Kenna Johnson at 189.
OTHER GAMES
DIVISION 2
Merrill def. West Salem 3-0 (25-23, 25-17, 25-12)
DIVISION 4
Bangor def. Cashton 3-0 (25-20, 25-20, 18-25, 25-21)
NEXT UP: Bangor vs. Seneca at Richland Center