Optimistic Bucks guy
A win tonight, and Chicago gets
nervous heading back to Milwaukee
I'm rarely optimistic. Especially when it comes to our homer teams. But, here we go.
If the Bucks pull off a win tonight (7 p.m. tip) over the Chicago Bulls, they force a Game 6 back in Milwaukee, and that's a big thing. Because all season, the Bucks haven't experienced an actual home crowd – one that cheers frantically for the team. Then they get a playoff home crowd and are like, "WHAT?"
"It just filled us with energy," Giannis Antetokounmpo said. "Especially when I made the and-one basket and I saw the crowd going crazy, the feeling was great. It was one of the best feelings I ever had in the Bradley Center, to see all the crowd going crazy and cheering for the team."
This crowd may only be three-quarters … maybe half full of Bucks' fans, as many have driven up from Chicago, but the difference in energy in the building now, compared to the regular season is huge. Bringing the series back home for Antetokounmpo and Co. to feed off some more could make the Bulls a little nervous.
In Chicago, the Bucks have played well, but ultimately lost by eight and nine points, respectively, in Games 1 and 2. In their first home playoff game, they should have probably won it, but ended up losing 113-106 in double overtime.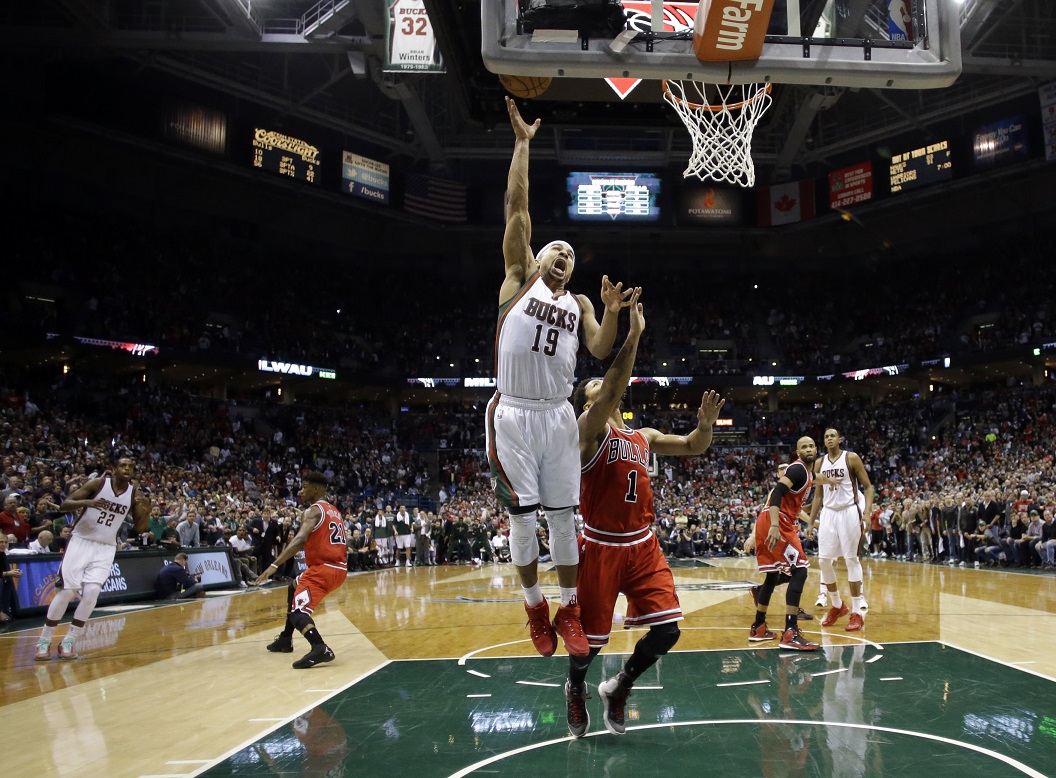 And, of course, they pulled out the win at the buzzer Saturday with, either a Jarryd Bayless clever backdoor cut, or a mental lapse by Derrick Rose on defense (ahem, mental lapse, ahem).
Now, the Bucks have to win one on the road, and it's not an impossible feat. They've lost games because Rose has played out of his mind. I still don't think he's his old self.
Jimmy Butler has consistently been the thorn in Milwaukee's side. The Bucks have elected to double team Pau Gasol the second he touches the ball, only to, sometimes, leave Butler wide open to do whatever he wants. That has to change. Maybe to the extreme of doubling Butler on some occasions.
Joakim Noah has been a near nonfactor for the Bulls. Maybe he's injured and not saying. Maybe he's just useless as a scoring threat on offense. It's allowed Milwaukee to put Jared Dudley on him – though it's not helping the Bucks' rebounding effort. Noah has 18 points this series … and 47 rebounds.
Regardless, the mashup unit of Bucks is giving the Bulls a run for their money and, winning tonight would be cause for concern to all in Chicago, as they head back up to Milwaukee for one more home-away-from-home game.
But that's me being optimistic. Very optimistic.
Please follow and like us: