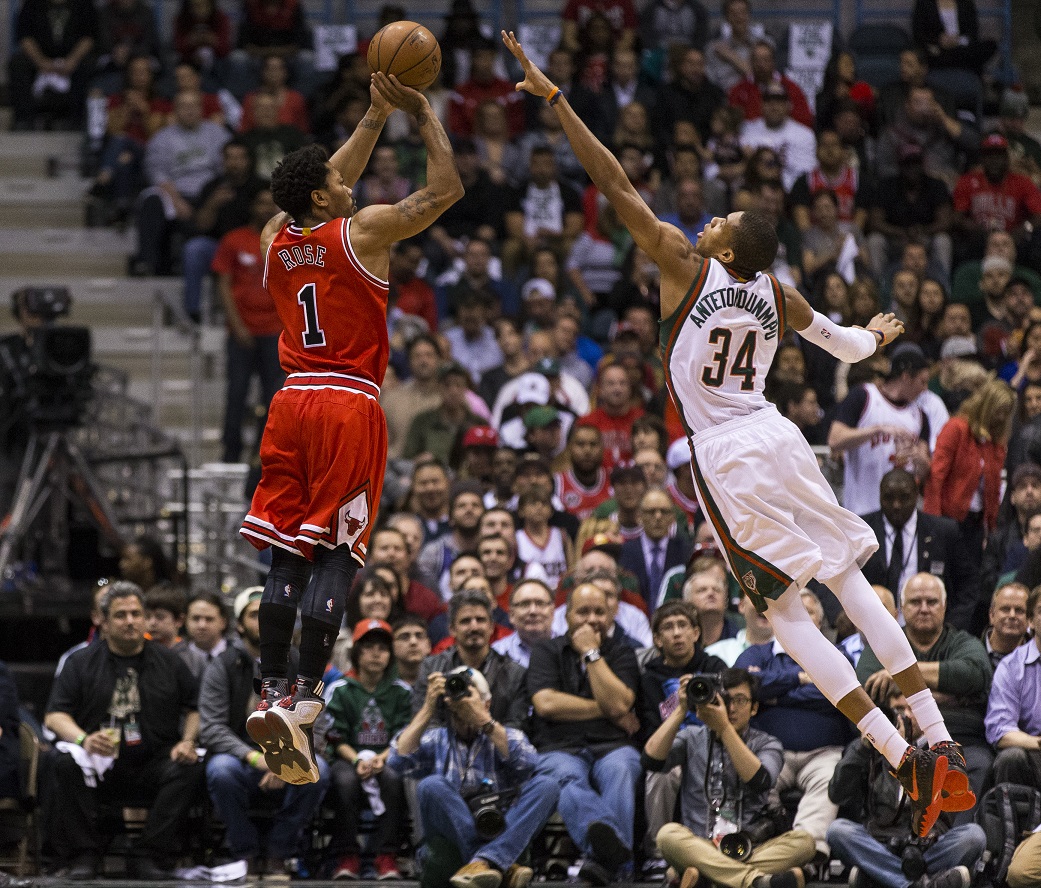 Game 4: Bucks-Bulls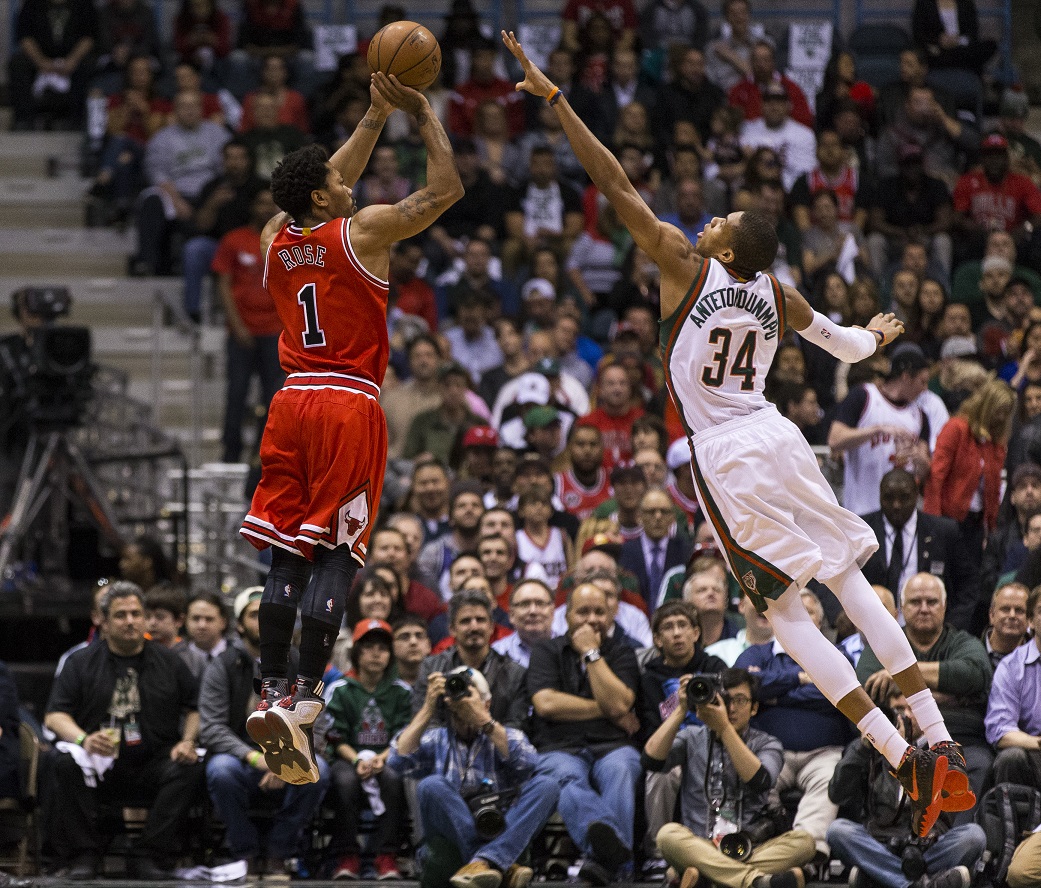 Bucks already proved they're on right track
What appears to be the final game of the Milwaukee Bucks season takes place in a few hours.
It's what most are doing, anyway, writing Milwaukee off to the superior Chicago Bulls. But I don't think they'll go that easy. This game will tell, however, because the Bulls just want to leave for the next round, and the Bucks would like to get a win at home.
Even if the Bucks lose today – 4:30 p.m. on TNT – this little playoff series was good for them. They proved they can stick with one of the best teams in the NBA – a team with a healthy Derrick Rose, mind you. They took that team to overtime in their first playoff game at home.
That's something, right there. Nobody understands that the Bulls are now a favorite to win it all. Rose has played like his old self two of these three games and that's not some little thing.
He's shooting 45.5 percent from the 3-point line, for crying out loud. Nobody can stop him if he's doing that. Rose is scoring 24 points a game on 47.2-percent shooting from the field. He's averaging eight assists, two steals and four rebounds. Just to put it in perspective, Rose was a 40.5-percent shooter from the field this season and he shot 28 percent from 3-point range. Twenty-eight percent.
It's not even fair.
With Rose playing like that and Jimmy Butler – arguably the best two-way, two guard in the NBA – the Bulls have as good a backcourt as any team in the league. Yes, as good as Golden State's Steph Curry and Klay Thompson or even Cleveland's Kyrie Irving and LeBron James.
Add that to the fact that the Bulls also have the best front court with Pau Gasol and Joakim Noah – and two guys in Taj Gibson and Nikola Mirotic backing them up – that nobody can match up with, and this is a team that can win the title … and the Bucks just went toe-to-toe with them for the series.
I can't say a win tonight would mean a lot, but, of course, it would be nice. Nice to start to build a statewide fan base to support a team that is now deserving. This team is well on its way to becoming a power in the East for years to come.
Sure, they look ugly right now. Everyone looks ugly playing the Bulls. Everyone. The Bulls are like that guy at pickup basketball that plays defense at 100 percent. He's up in your face. He won't let you just catch a pass. And he's boxing out. He's boxing out, for crying out loud. That's the Bulls. A team built on defense, made to make other teams look foolish on offense.
And the Bucks have. They're also deeply flawed. They have no shooting. They have no go-to scorer.
But, in actuality, they do. He's just injured. His name is Jabari Parker. People tend to forget that the Bucks entire season has been without one of its best players. Sprinkle in a shooter or two next season, along with someone other than Zaza Pachulia playing more than 5 minutes – John Henson has proved he can to head-to-head with Gasol and Noah – and Milwaukee becomes a threat.
Other things need to happen, but no use looking ahead when there's a game about to tip off.
Please follow and like us: