Who has more pressure, Wisconsin or Kentucky?
Kentucky beat UW at the buzzer last
season, went on to lose the title
It's a case of polar opposites heading into the Kentucky-Wisconsin Final Four matchup.
Wisconsin heads in seemingly care free, cracking jokes at every press conference. The team that was devastated in this matchup last season, losing on a buzzer-beating 3-pointer. The team led by a pair of upperclassmen that came back for one more year of college solely for redemption.
Sam Dekker and Frank Kaminsky, two players that could be in the NBA right now. Two players that, no doubt, made the right decision coming back – whether it was for moments between games, getting back to the Final Four or because they simply weren't ready … it's not important. They're playing better than any other pair in the NCAA tournament.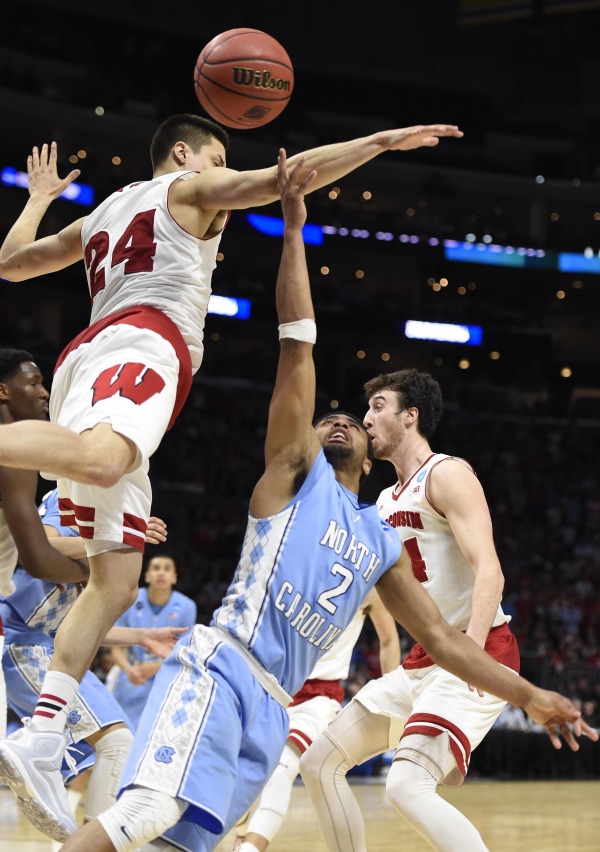 Kaminsky has been a rock all season, earning him multiple player of the year awards. Dekker has watched his NBA draft stock rise each tournament game as he's carried the Badgers (35-3).
Kentucky (38-0), on the other hand, is the Goliath with everything to lose. The team that lost the championship last year.
The Wildcats play nine guys over 15 minutes – two juniors, three sophomores that were there to squeak by the Badgers, before losing to UConn in the championship and four freshmen that have no idea.
It's hard to gauge who actually has more pressure on its back, but Kentucky is trying to be the first undefeated team since the 1975-76 Indiana Hoosiers did it. And the Wildcats did lose the title.
They're favored by five over the Badgers, who aren't nine deep, but they also have no holes. They've got a true point guard in Bronson Koenig and a backup in senior Traevon Jackson that could provide a spark – if healthy. We all know what Kaminsky and Dekker bring. Josh Gasser does a little of everything, while Duje Dukan, off the bench, can stretch the defense.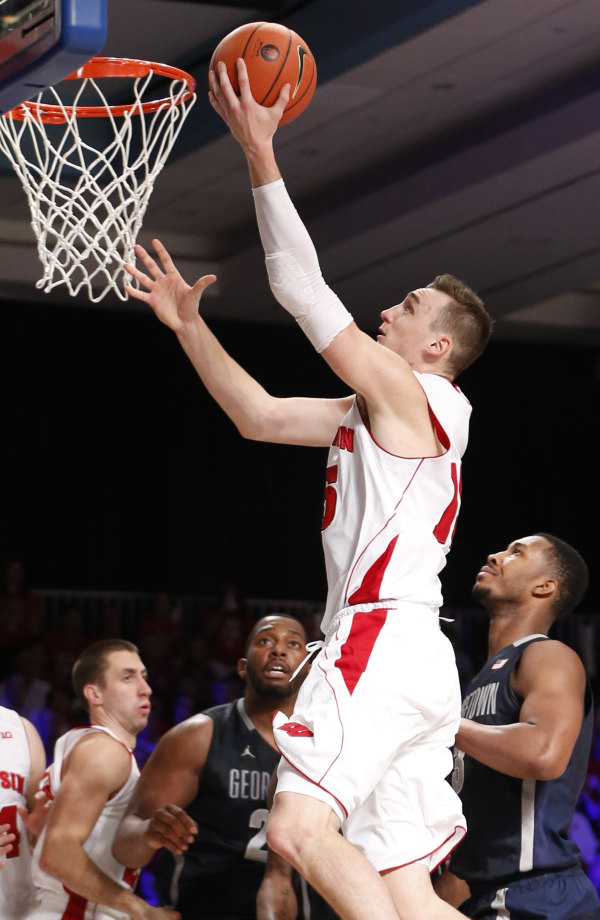 The Badgers need them all to make an impact, but who they may need more than those other six is Nigel Hayes. The sophomore has been quiet the last two games. He's the overlooked player when anyone is talking about Wisconsin – though it's doubtful Kentucky will overlook him. He was just 3-for-11 against North Carolina and got into foul trouble versus Arizona.
It's quite possible that, while Kentucky focuses its defense on trying to stop Dekker and Kaminsky, Hayes goes off.
Kaminksy finished with just eight points and five rebounds in last year's Final Four against Kentucky.
That's very unlikely to happen again. He's only been in single-digits once this year, going 1-for-8 from the field and 4-for-8 from the free-throw line against Georgetown and its 350-pound center, Josh Smith. Maybe it was Smith or maybe he was just off – as the free throws can attest. Whatever the case, it's unlikely to happen again.
Defensively, the Badgers can't really focus on any one or two players like Kentucky may opt to do with Kaminsky and Dekker. Six guys average over 8.5 points. They're all long. They're all quick. And a lot of them have range. They're not shooters top to bottom, like the Badgers, but Kentucky has enough range to keep the defense honest.
Please follow and like us: