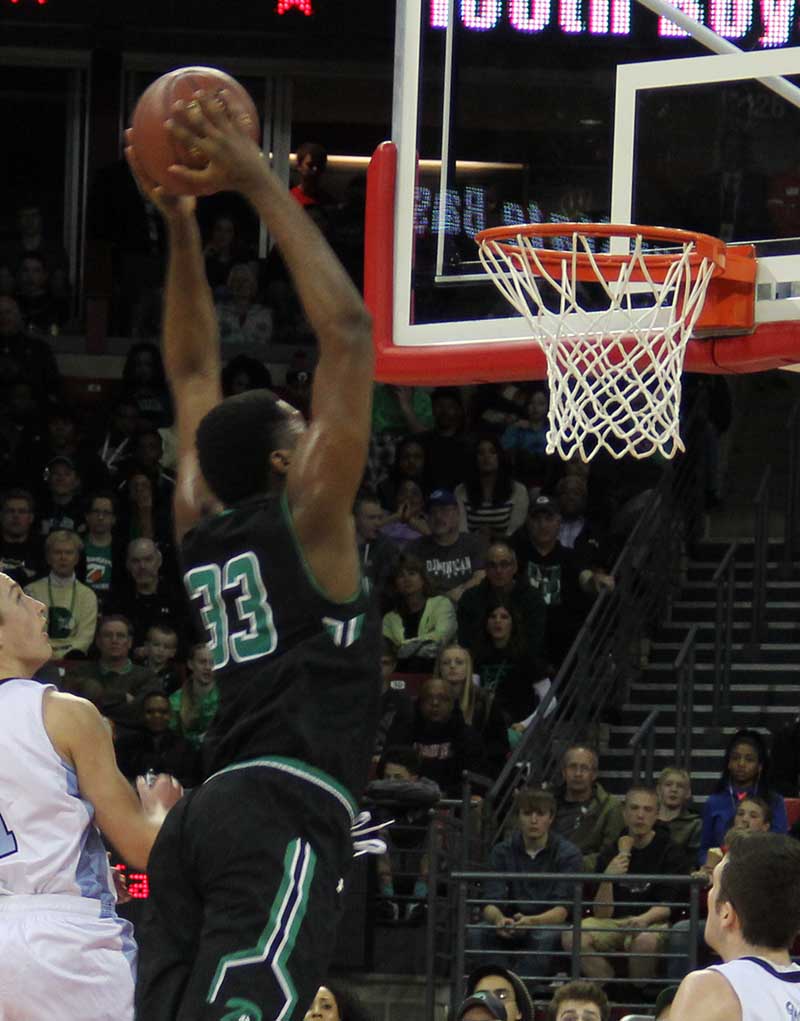 WIAA basketball state championships recap
Onalaska High School's boys basketball team got a taste of one of the best players in the country in the Division 2 section semifinals.
Henry Ellenson had 31 points, 19 rebounds in leading Rice Lake to a 62-48 victory. The 6-foot-10 senior led his team to the state championship Saturday, but he didn't play.
In the state semifinals, Ellenson, who is signed to play with Marquette, broke his left hand. It's the only high school game he's ever missed. The timetable for his return was initially 6-8 weeks, so he could also miss the McDonald's All-American game on April 1 in Chicago.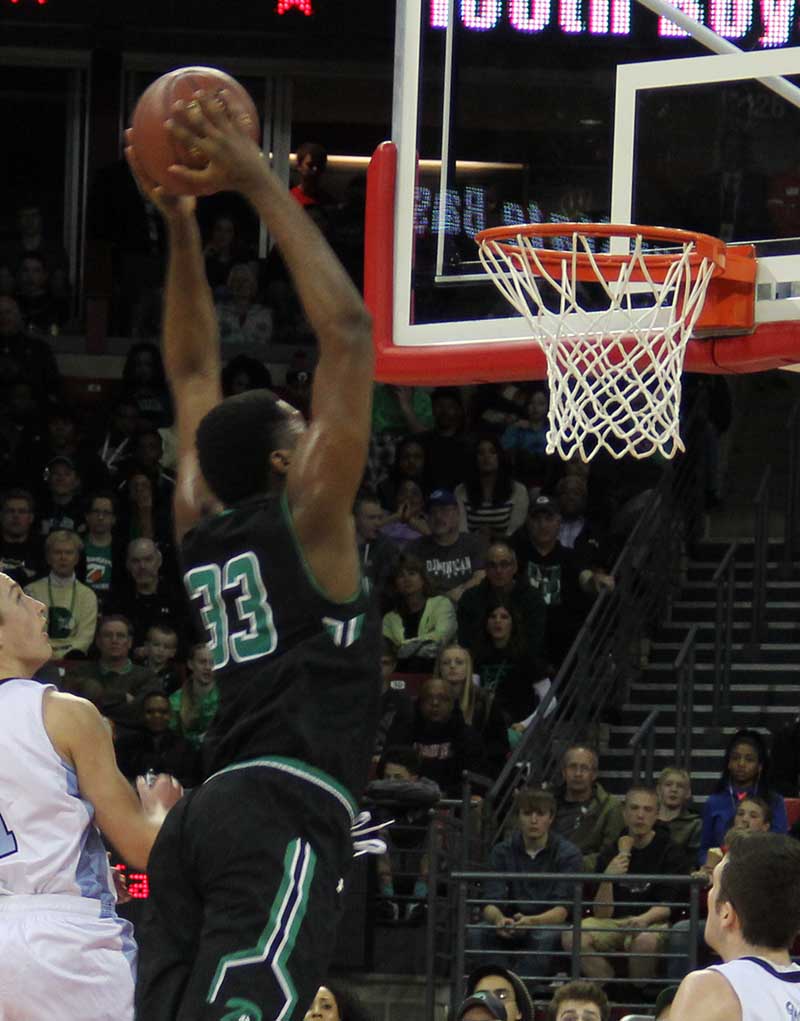 Rice Lake lost the state title 58-46 after Mount Horeb closed the game with a 22-10 run. The Warriors lost in the state title game last year, as well.
Rice Lake (22-6) came into the playoffs ranked fifth, while Mount Horeb (23-5) was ranked sixth. Rice Lake was the highest-ranked team entering the state tournament in the divsion.
DIVISION 4
DOMINICAN 75, MINERAL POINT 49
It was a matchup of second-ranked Dominican (25-3) against third-ranked and unbeaten Mineral Point (27-1) that ended in a blowout.
Rumored Wisconsin Badger (and Maryland) recruit, senior Diamond Stone, had 23 points, 15 rebounds in leading Dominican to its fourth-consecutive state title.
Mineral Point, which beat Melrose-Mindoro 58-55 to qualify for the tournament, had not been to state since 1974.
DIVISION 5
YOUNG COGGS 56, HILLSBORO 50
It was a first-ever trip to the state tournament for both teams. Young Coggs came in ranked 10th, while Hillsboro was unranked.
The entire second half was between a seven- and three-point game with Hillsboro always trailing.
The closest it got was after an Avery Rueckheim jumper to pull within 53-50 with 36 seconds remaining. Young Coggs (21-5) went 1-for-2 from the line three times after that to hold on, while Hillsboro (23-6) squandered its final two possessions with two turnovers.
DIVISION 1
STEVENS POINT 67, GERMANTOWN 51
These two teams entered the state championship with unbeaten 26-0 records. Germantown was the top-ranked team in the division, while Stevens Point was No. 2.
Stevens Point (27-0) upset the three-time defending champs to grab its third state championship, but first since 1994. The Panthers, which also won titles in 1926 and 1954, have been to the state tournament 17 times.
DIVISION 3
BROWN DEER 70, XAVIER 60
Sixth-ranked Brown Deer (25-4) made its runs in the second and third quarters, outscoring Xavier 31-17 over that span to win its second consecutive state title.
Xavier (24-4) had been to state only one other time in history (2009), since it entered the WIAA. The Hawks have WISAA titles in 1963 and 1995.
Prescott was the top-ranked team heading into the playoffs and state, but got upset by Brown Deer, 62-50. Prescott finished the season 25-2.
Please follow and like us: