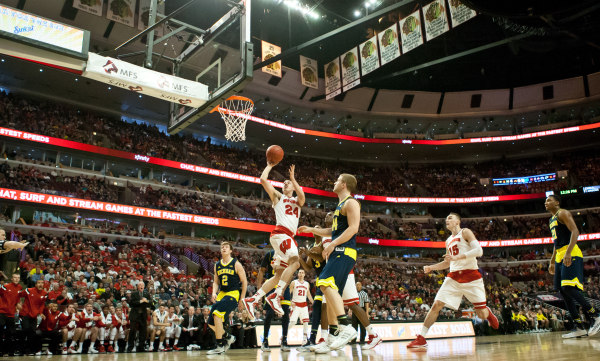 Koenig scores 12, Badgers move to semis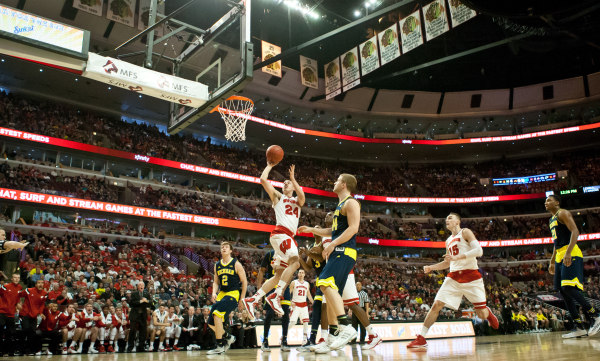 The University of Wisconsin men's basketball team is one of the favorites for a No. 1 seed in the NCAA tournament.
To do so, the Badgers will have to take care of business in the Big Ten tournament, and they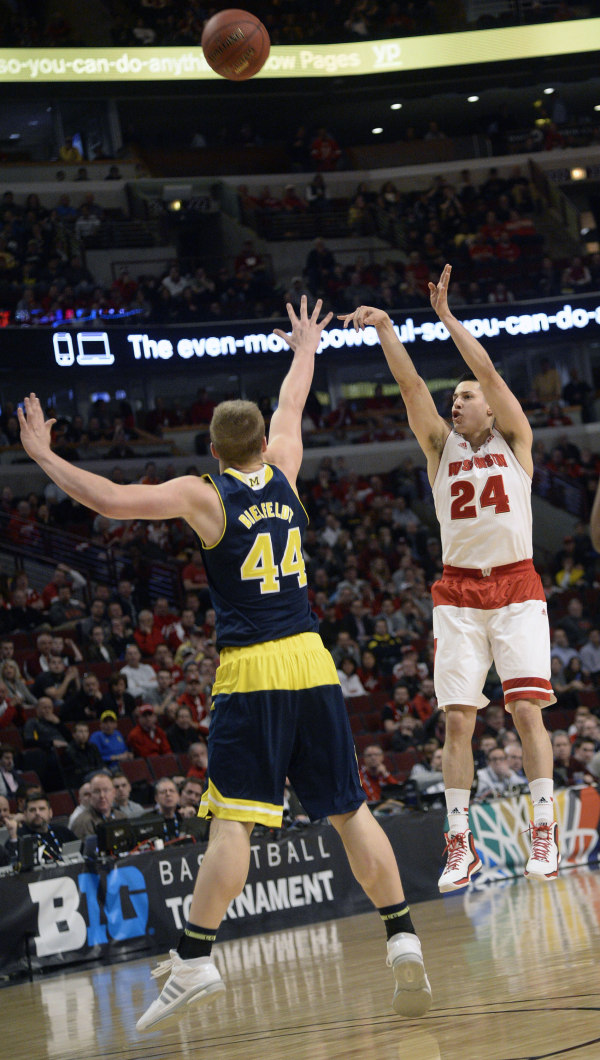 took that first step on Friday.
Late runs in both halves propelled No. 6 Wisconsin to a 71-60 win over Michigan at the United Center. At noon Saturday, UW (29-3) will play Purdue (21-11) in the semifinals.
And while winning only solidifies the Badgers' chances of getting a No. 1 seed, coach Bo Ryan said he's team isn't talking about it.
"It hasn't been mentioned once, in the locker room, in any conversations with the players, with the coaches," Ryan said. "I've always figured that if you just take care of business that people in the know will know what to do with your team.
"That's all we can do. We can control our destiny simply by playing well on every possession, and if that's good enough, then so be it. If it's not, then we just … all we know is we're going to be playing in the NCAA Tournament, and the rest is wait and see."
Bronson Koenig scored 12 on 3-of-6 shooting (2-for-4 from beyond the arc). The La Crosse, Wis., native had two assists and no turnovers.
The Badgers trailed by nine in the first half before an 18-4 run put them up 31-26 heading into the locker room.
That wasn't the end of Michigan (16-16), however. It was 58-52 with 4:05 remaining and 63-58 with 1:46 to go before Wisconsin had had enough.
The Badgers closed out the game on an 8-2 run from the free-throw line.
Frank Kaminsky had 16 points, 12 rebounds, and Sam Dekker scored 17 with six assists and three steals for Wisconsin, which shot 49 percent from the field. Michigan shot 51.9 percent (59.3 in the second half), but was outrebounded 34-19, including 12-4 on the offensive end.
That led to the game's other big discrepancy. Wisconsin went 14-for-16 from the free-throw line. Michigan was 0 of 2.
Please follow and like us: