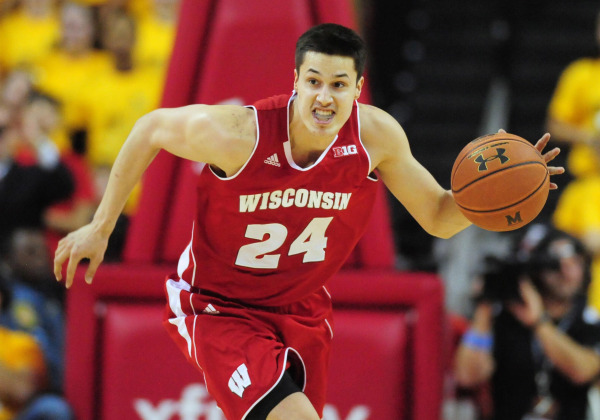 Koenig struggles, UW's 10-game streak snapped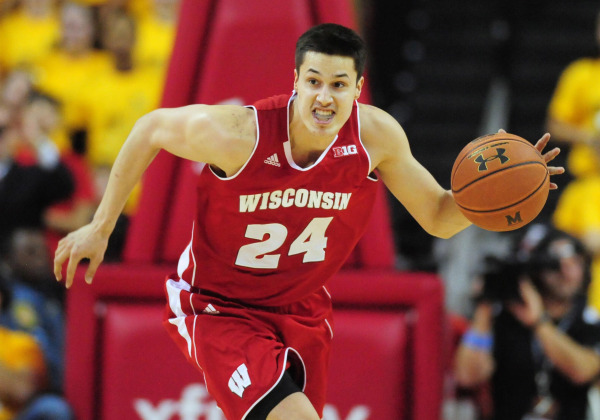 By RICK SOLEM
COLLEGE PARK, Md. – The Maryland fans stormed the court. That's the kind of win it was over the fifth-ranked University of Wisconsin men's basketball team on Tuesday.
The Badgers overcame their biggest deficit of the season (11 at half) only to come up short on the road, 59-53.
Wisconsin came in with a 10-game, Big Ten winning streak. The last time UW won 11 consecutive Big Ten games was 1941 – the same year they won the National Championship.
La Crosse, Wis., native Bronson Koenig was just 2-for-12 from the field – 2 of 7 from beyond the arc – scoring six points in 38 minutes. He had two assists and two turnovers.
This was the second poor-shooting performance for the sophomore point guard in the last three games. Senior point guard Traevon Jackson, who had surgery on his fractured foot Jan. 15, said he thinks he'll be ready to return Sunday against Michigan State. He has yet to be cleared to practice.
"We have who we have and we won 10 in a row with what we have on our roster right now," Wisconsin coach Bo Ryan said when asked about Jackson's return. "That would just be speculation but it never hurts to have a guy that has the number of possessions under his belt that Trae has.
"Who wouldn't like to have him? Every team in the league would like to have Jackson, I would think."
Maryland (23-5, 11-4) fans stormed the court, despite being ranked 14th and having nearly the same record as the Badgers (25-3, 13-2).
Wisconsin shot an abysmal 29.6 percent from the field in the first half, when it was down 31-20. The Badgers didn't stay down, however. A Koenig 3-pointer with 6:36 remaining tied it. That, however, was as close as UW came to pulling off the comeback.
Kaminsky hit a jumper to pull within 55-52 with 1:05 remaining, but Maryland answered with a bucket.
On the next possession, Koenig missed a layup. Josh Gasser grabbed the offensive rebound, got it to Sam Dekker, who missed a 3-pointer and the Terrapins held on.
Please follow and like us: