Garnett, Saunders trying to buy T-Wolves
Kevin Garnett and Flip Saunders are trying to buy the Minnesota Timberwolves.
Saunders, the Timberwolves general manager and coach, is also trying to re-sign 38-year-old Garnett to a two-year deal, according to the pioneer press.
Isn't this a conflict of interest?
Wouldn't that mean they're paying themselves to buy themselves to pay themselves? I've gone cross-eyed.
If I'm Saunders, I'm signing Garnett, not to a two-year deal, but a five-year, max deal, since the two will have to use every penny to buy the team from Glen Taylor. Sure, it may look fishy and puts the Timberwolves into an even tougher spot with rosters and cap space, but who cares, I just bought an NBA franchise with my buddy Kevin.
Over his 20 years, Garnett has made over $325 million in NBA salaries. Saunders has made about $40 as a coach for 17 seasons.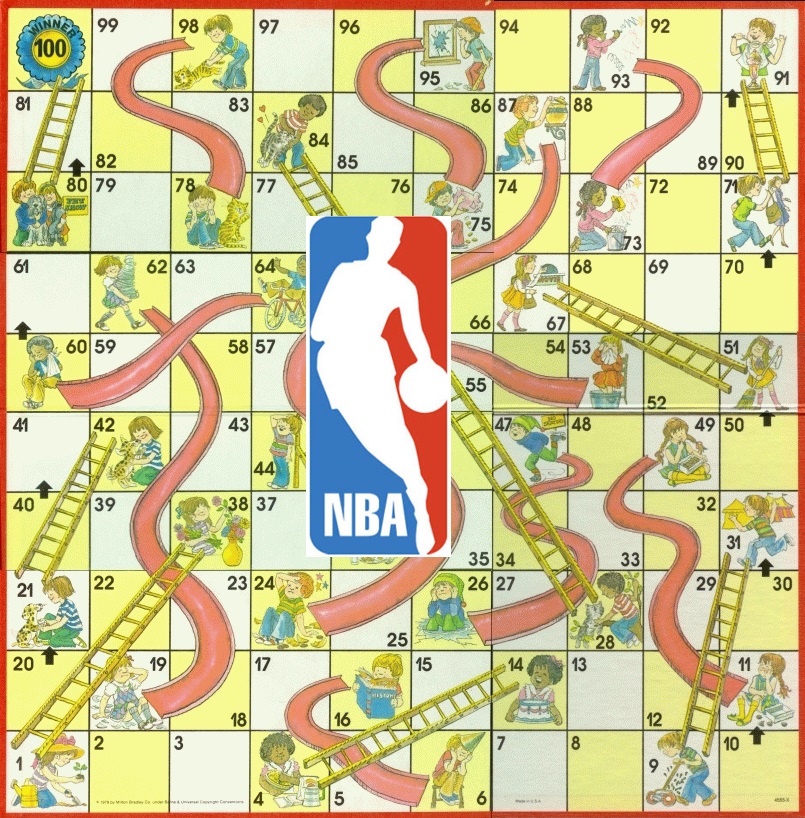 Saunders was fired as Timberwolves coach in 2005. After stints as coach with Detroit and Washington, Saunders was named Minnesota team president in 2013, then hired himself as coach last summer. And now, he's trying to make himself the owner. It's like the NBA version of Chutes and Ladders.
Taylor, who bought the team for $88 million in 1994, is not interested in selling the team until after the Atlanta Hawks are sold. The Milwaukee Bucks just sold for $500 million followed by the $2 billion deal for the L.A. Clippers. So, the Hawks deal will help Taylor better gauge the market. Forbes has put the Timberwolves worth in the $625 million range.
Either way, though, Saunders the GM may be putting Saunders the coach in a tough spot, when he signs irrelevant Garnett to a max deal to help pay for the team. But, oh well, it doesn't matter when you're team owners, paying yourselves, and never again have to worry about being fired. 
Please follow and like us: