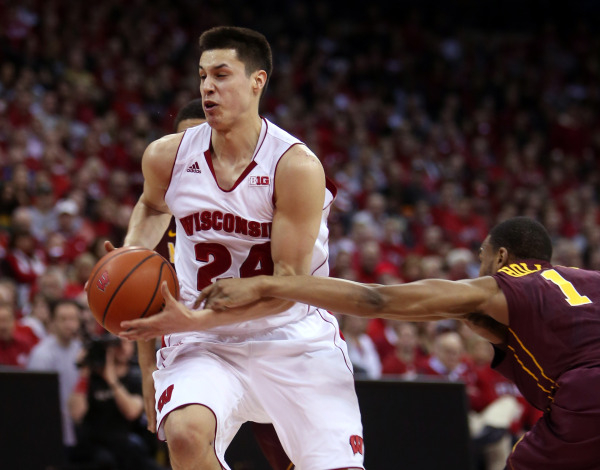 Koenig, another career high; Badgers, another win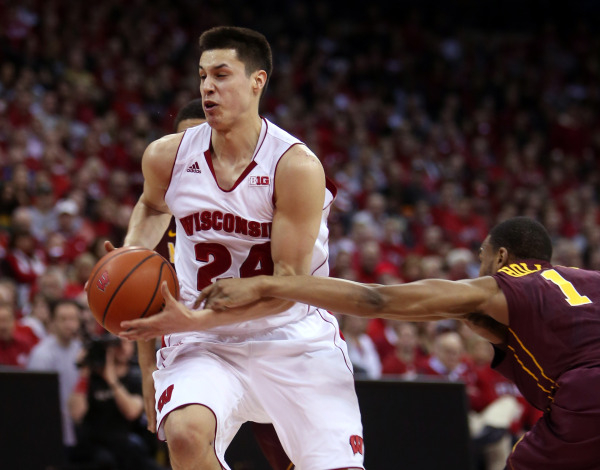 By RICK SOLEM
MADISON – For the third time in six games, Bronson Koenig scored a career high.
The La Crosse, Wis., native had 17 points, going 3-for-6 from beyond the arc, in leading the University of Wisconsin men's basketball team to a 63-53 win over rival Minnesota at the Kohl Center.
Koenig was 2-for-10 Wednesday against Penn State. He didn't even think about it.
"No, not at all," Koenig said. "To be honest, my shots felt pretty good at Penn State, too … they just weren't falling for me. I just tried to come in this game with the same mindset as every game, and just shoot when I'm open pretty much. Luckily, a couple of them were falling, but I was pretty disappointed with a couple of times that I could have finished at the rim."

Koenig added three assists, two rebounds, one block and had two turnovers, which is a lot for him.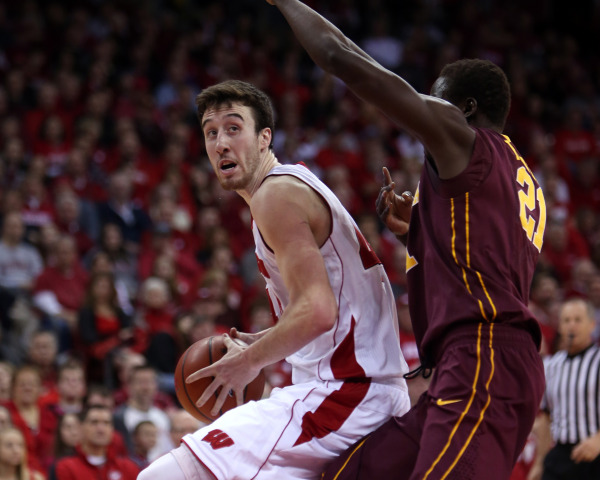 "I don't think we did as good of a job, me personally as well, of handling the ball," he said. Wisconsin had 11 turnovers.
The fifth-ranked Badgers (25-2, 13-1) have won 10 in a row, all with Koenig starting at point guard. Injured Traevon Jackson is rumored to return sometime in the next week, going with the six-week timetable Wisconsin gave. Jackson fractured his right foot Jan. 11 and had surgery Jan. 15. 
The Badgers were up 35-28 at halftime, then held Minnesota (16-12, 5-10) to 40-percent shooting in the second half, pushing their lead to as many as 16 with 6:51 remaining.
Frank Kaminsky led all scorers with 21 points on 9-of-13 shooting. The Badgers shot 11-for-14 from the free-throw line, while the Gophers only went to the line once – and missed it.
Please follow and like us: