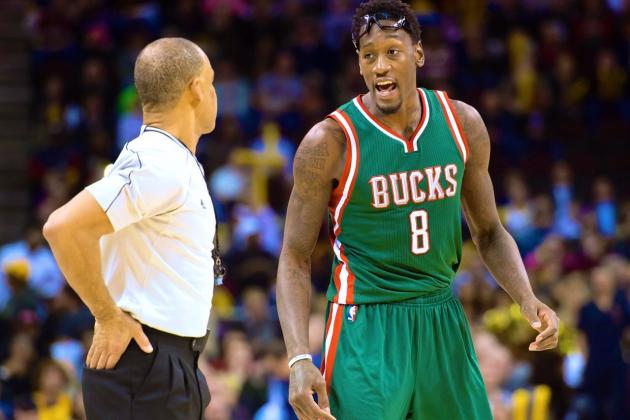 Sanders, Bucks close to buyout; what next?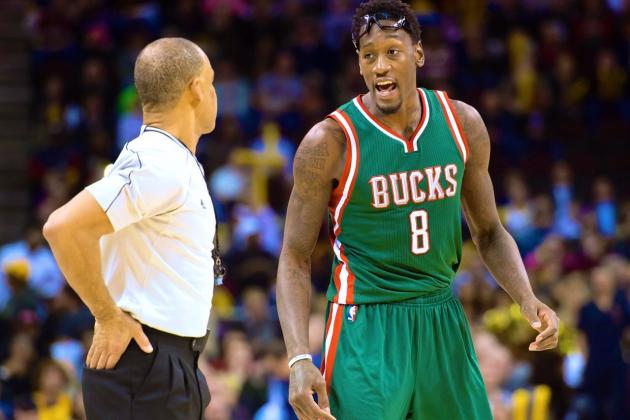 The Milwaukee Bucks must have either done something really bad to Larry Sanders or been really good to him.
The 26-year-old Sanders is reportedly ready to accept a $13-15 million buyout.
That's a very salary cap-friendly number compared to the three years, $33 million he had remaining on his contract.
The buyout amount allows the Bucks to use the stretch provision to pay the $13-15 million over the next seven seasons (the formula for the stretch provision: length remaining on contract x 2 + 1).
It almost doesn't make sense. Either Sanders doesn't care about money – relative to what he would make under contract – and wanted out of the NBA so badly, he decided to give Milwaukee a break, or the Bucks did something so bad to him that he wants to rid himself of the situation and sign with another team.
His cryptic tweet last week, "Soon you all will know the truth," doesn't help, but he has said he still wants to play in the NBA.
March 1 is the deadline for teams to buy out contracts. But the trade deadline is at 2 p.m. Thursday. If Sanders is bought out officially before then, Milwaukee could pursue his replacement.
And that could be Utah Jazz center Enes Kanter. The 22-year-old is averaging 13.8 points, 7.7 rebounds.
He's also a restricted free agent after the season (much like Brandon Knight), which means it would be beneficial for the Bucks to get him now. If they did, they could match any offer from other teams in free agency this offseason. It also means getting him now would cost Milwaukee a lot more.
Kanter is the anti-Sanders on the court. He's solid offensively with a decent post game and some range, but lacks defensive prowess that Sanders was known for.
Sanders fit perfectly into Milwaukee's system as a defensive force. Milwaukee gave him the four-year, $44 million contact for a reason.
In his 2012-13 campaign – that earned him the extension – Milwaukee was 5.9 points better on defense per 100 possessions with him on the floor and teams shot a measly 41.5 percent at the rim.
Milwaukee dare let him leave town with those numbers. Since, however, he's been a disaster on and off the court.
On the court, he's in constant foul trouble (3.9 fouls per game this season), is always arguing with referees, can't shoot free throws and terrible with the ball in his hands for more than a second if he happens to catch the ball.
Off the court, he's been nailed for marijuana four times – the last leading to a 10-game suspension – and doesn't have any plans of stopping.
Been center stage in a bar fight, in which he sustained a thumb injury that cost him six weeks last season.
Even before any of that, there were signs. He was cited twice for animal cruelty for leaving puppies out in 17-degree weather with no food, water or shelter.
His reign in Milwaukee is now nearly over. Let the bidding begin on his next destination. He'll be an attractive piece with hefty baggage.
Please follow and like us: