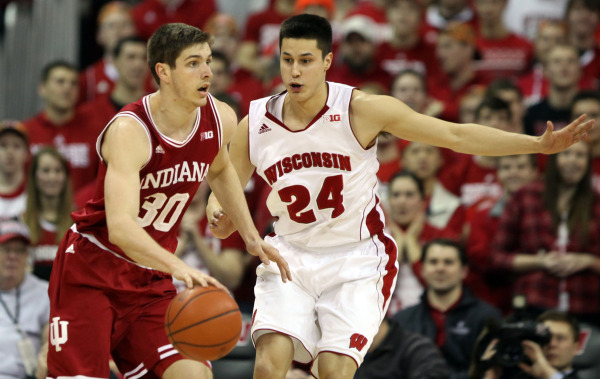 Koenig scores 15, Badgers win 5th straight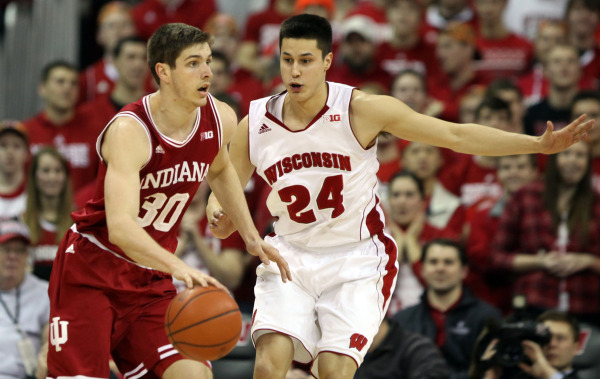 32-8 UW run to start second
ends all hope for Hoosiers
MADISON, Wis. – The University of Wisconsin men's basketball team is rolling.
Tuesday, the Badgers blew out Indiana at the Kohl Center, 92-78 – a final that does not indicate how badly Wisconsin dominated.
It's the fifth win in a row for No. 5 Wisconsin (20-2, 8-1) and fifth consecutive win with sophomore Bronson Koenig as the starting point guard.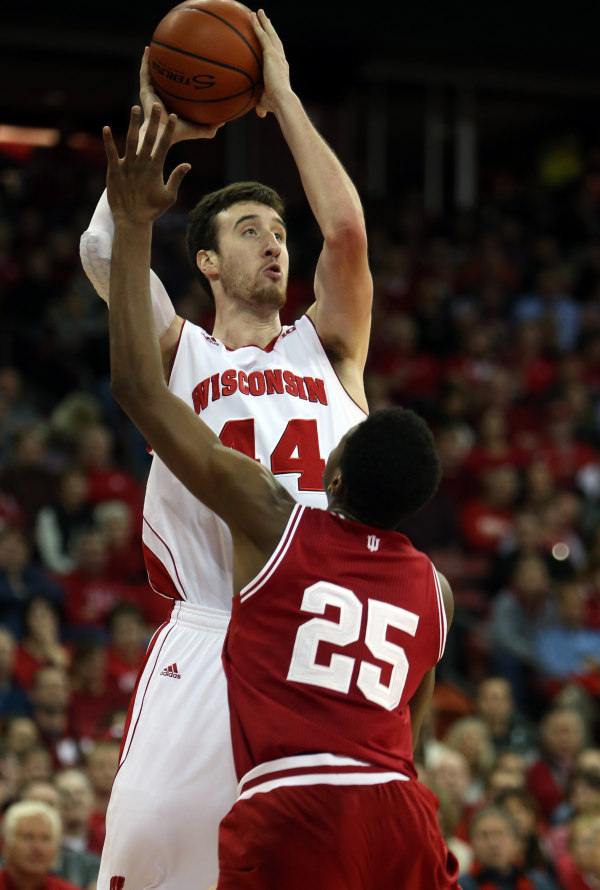 The La Crosse, Wis., native scored 15 points, going 3-for-4 from beyond the arc. He also chipped in three rebounds, two assists a steal and a block.
The Badgers were up 44-36 at half, shooting an insane 68 percent. That was good, but Wisconsin's next 10 minutes were, incredibly enough, even better.
The Badgers went on a 32-8 run out of the locker room. During that span, Wisconsin went 10-for-12 from the field and 10-for-12 from the free-throw line.
"We made our run in the second half and they made their run," Wisconsin coach Bo Ryan said. "I was kind of glad ours was first."
The two misses? Both by Frank Kaminsky, who had one other miss – a two-handed jam with 2 minutes remaining in the game. Whoops.
Kaminsky finished 9-for-12, leading all scorers with 23 points. The 7-foot senior also had six rebounds, three assists, two blocks and zero turnovers.
Sam Dekker scored 10 points during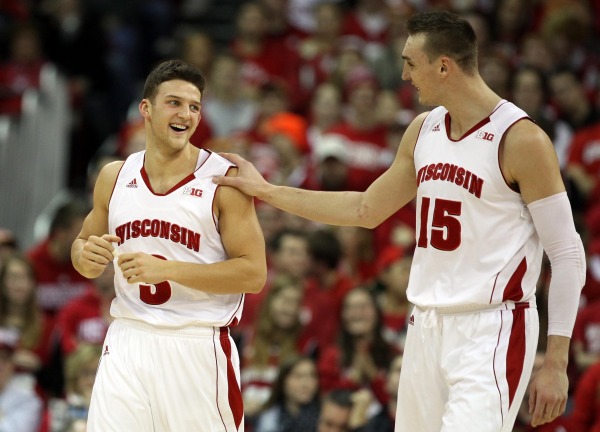 the run to start the second half, but even more impressive was sophomore Zak Showalter. 
Nine of those 32 points to start the second half went to the 6-foot-2, Germantown, Wis., native. And all nine came by three-point plays the old-school, bucket-and-the-foul way – the last capping off the huge run to put Wisconsin up 76-44.
"We just didn't have the same activity and aggressiveness that we needed to have to start the second half," Indiana coach Tom Crean said.
The Badgers finished the game 29 of 48 from the field (60 percent) and went 28 of 31 from the line. The Hoosiers (16-7, 6-4) shot 49.1 percent from the field and 54.2 from beyond the arc, but could not make up the discrepancy at the line, going 9-for-11.
UW recorded its 13th-consecutive win at home over Indiana, a streak that began in 2000. Bo Ryan-led teams are now 11-0 against the Hoosiers at the Kohl Center. Ryan is 20-4 all-time against Indiana, the second-best winning percentage of any coach in Big Ten history. Ralph Jones was the best. He was 12-0 against the Hoosiers with Illinois and Purdue from 1910-20.
Please follow and like us: