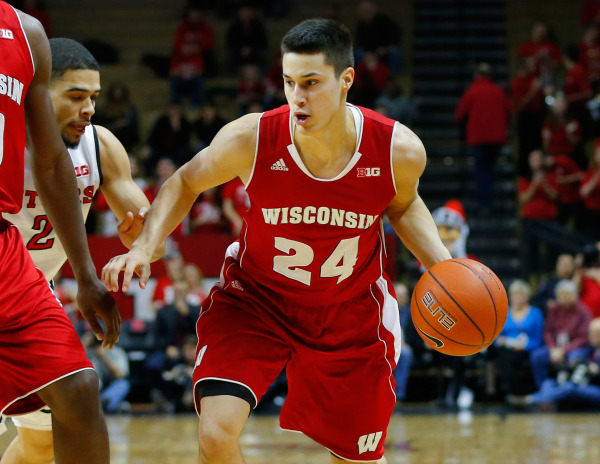 Koenig to start for injured Jackson

Badgers' next two games on ESPN
By RICK SOLEM
Bronson Koenig started the first game of his career on Sunday and did not disappoint.
The La Crosse, Wis., native finished with 12 points on 5-of-7 shooting, including 2 of 4 from beyond the arc. The sophomore added three assists, two rebounds and just one turnover in 31 minutes.
The seventh-ranked University of Wisconsin men's basketball team – without center Frank Kaminsky, sitting out because of a concussion – ended up getting upset by Rutgers, 67-62, but Koenig proved he could run the show.
And, that's just what the Aquinas High School graduate will have to do. Wisconsin coach Bo Ryan is going to have to hand the keys over to Koenig. Starting point guard Traevon Jackson injured his right foot in the loss to Rutgers.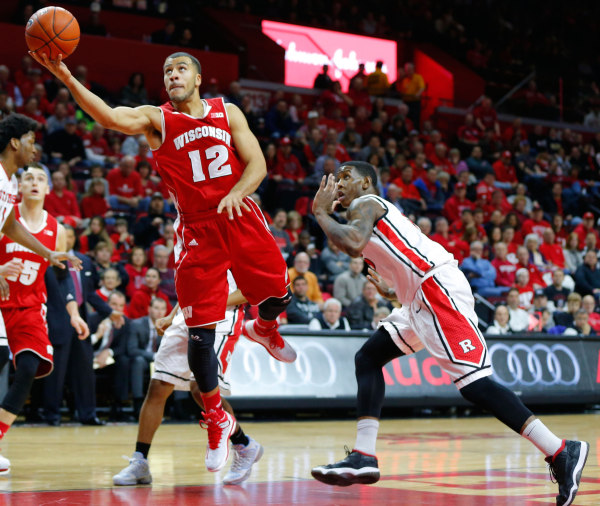 Jackson, who is averaging 9.4 points and 2.9 assists, will begin rehab in 2-3 weeks. The timetable for his return to the court, however, is unknown. He will undergo surgery on Thursday.
Koenig has seen his minutes fluctuate all season and has not shot well. He's averaging 4.9 points, while shooting just 42.1 percent from the field and 31.8 from beyond the arc.
What's kept Koenig on the court, however, are the intangibles. Despite his sophomore status, he doesn't turn the ball over, which may be the most important thing in the Badgers inside-out offense.
At 8 p.m. Thursday, the Badgers will host Nebraska on ESPN2 followed by Iowa at 8 p.m. Jan. 20 on ESPN.
Please follow and like us: