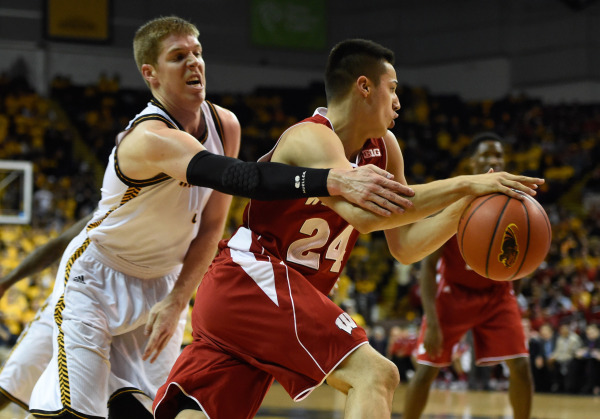 Koenig scores 10 in Badgers win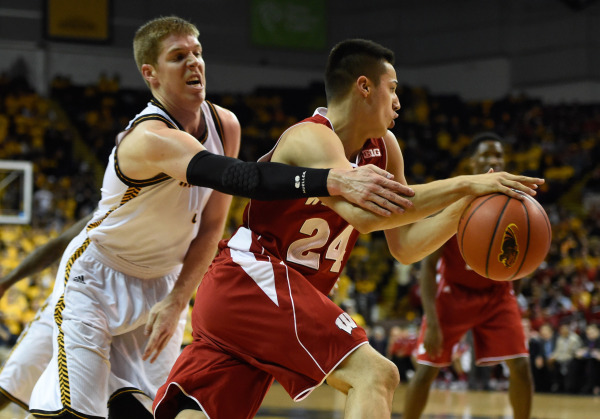 La Crosse native breaks out of slump
MILWAUKEE – The University of Wisconsin men's basketball team had no trouble with UW-Milwaukee on Wednesday.
Four Badgers scored in double figures, including La Crosse, Wis., native Bronson Koenig, in the 93-54 nonconference victory at Panther Arena.
Frank Kaminsky led all scorers with 18. Koenig, who has struggled most of the season with his shooting, was 4-for-4, including a pair of 3-pointers, in scoring 10 points – five in each half – in 19 minutes of action. 
This was Koenig's first time in double figures since the Georgetown game, where he was 6-for-10. Koenig is shooting 44 percent from the field, 33 percent from beyond the arc in averaging 3.5 points this season.
Wisconsin (9-1), ranked fifth in the AP poll, was up 45-24 at halftime. Milwaukee (4-6) finished at just 35 percent from the field, while the Badgers shot an incredible 61 percent – the best mark in the Bo Ryan era.
Please follow and like us: