Carlini leads Badgers in NCAA opener
Sophomore setter goes for 33 assists, 20 digs
MADISON, Wis. – The University of Wisconsin volleyball team tookits first step in getting back to the National Championship on Thursday.
The Badgers got 33 assists and 20 digs from sophomore setter Lauren Carlini in the 3-0 (25-9, 26-24, 25-10) sweep of Western Michigan (22-14) at the UW-Fieldhouse.
Up at 7 p.m. at home today in the second round of the NCAA tournament, fourth-ranked and fourth-seeded Wisconsin (29-2) faces off against Illinois State (27-5), ranked 29th in the country. That game is on the Big Ten Network.
"I thought we came out and Lauren got us going pretty early," said Wisconsin coach Kelly Sheffield, whose team has now won 20 in a row. "I thought, moving the ball around serving, and hitting her zones and putting a lot of pressure on them. Defensively, we were digging and we were converting.
"First win, first match, first win in the tournament. We're moving on, so we're happy about that."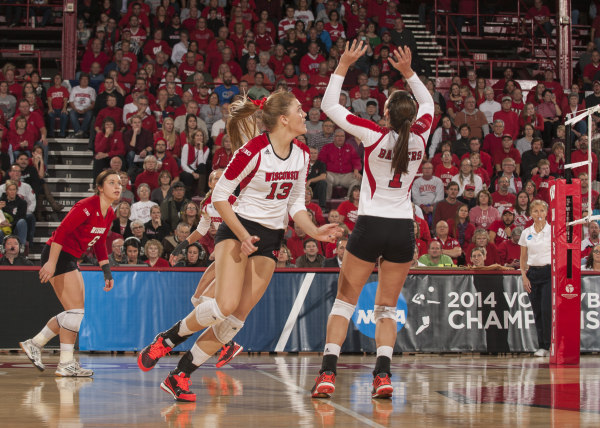 Carlini spread things out for the Badgers offense. Haleigh Nelson and Ellen Chapman each had 11 kills, while Courtney Thomas added nine against Western Michigan.
Wisconsin had 46 kills and just nine errors, hitting .327. Defensively, the Badgers had 18 block-assists and held W. Michigan to just a .053 hitting percentage.
For the NCAA tournament bracket, click here.
Please follow and like us: