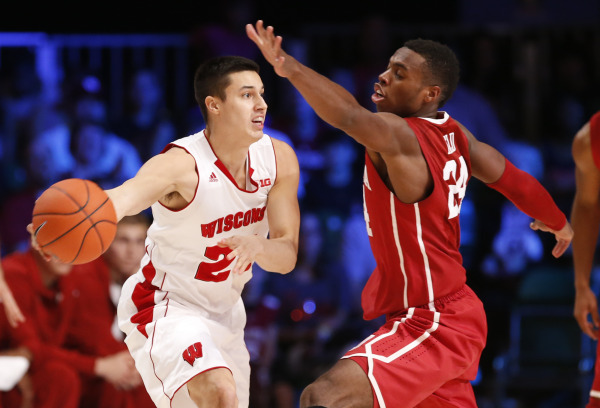 Kaminsky wakes up in 2nd, earns tourney MVP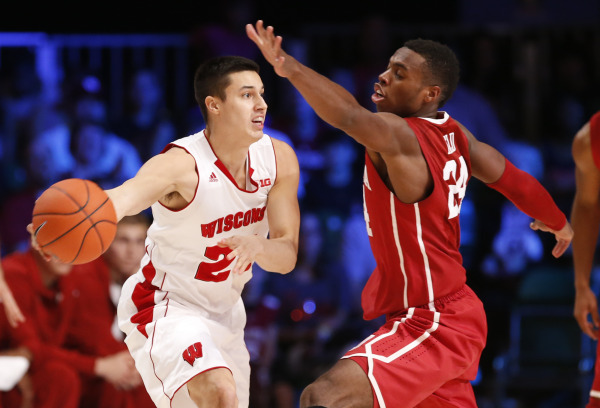 No. 2 Badgers host No. 4 Duke on Dec. 3
PARADISE ISLAND, Bahamas – It took him a half, but Frank Kaminsky bounced back from his worst outing of the season in usual fashion.
The 7-footer scored 14 of his 17 points in leading the No. 2-ranked University of Wisconsin men's basketball team to a 69-56 win over Oklahoma to take the Battle for Atlantis title. 
La Crosse, Wis., native Bronson Koenig went just 1-for-4, but dished out five assists and added two steals and a block – and, again, had zero turnovers – in just 18 minutes off the bench.
Wisconsin (7-0), which hosts No. 4 Duke Dec. 3, was only up 34-33 at halftime, and Kaminsky had just three points. Up to that time, his last three halves of basketball amounted to eight points on 2-for-10 shooting from the field.
Kaminsky, however, woke up, adding seven of his eight rebounds to those 14 second-half points, as Wisconsin pulled away.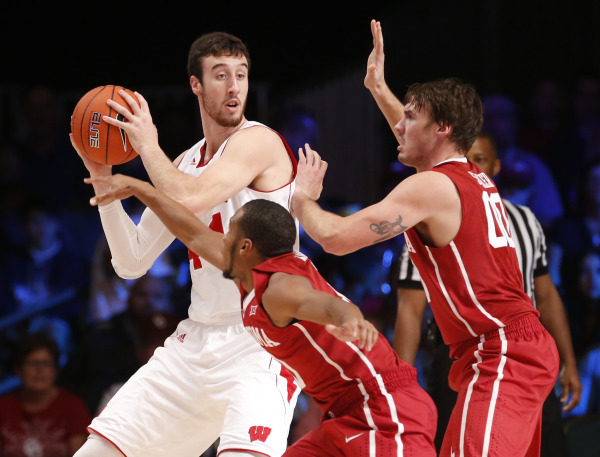 Oklahoma (4-2) only got as close as nine points, as the Badgers went from down 29-27 late in the first to up 50-34 on a Nigel Hayes layup at the 12:57 mark in the second half.
Wisconsin held the Sooners to just 37-percent shooting and scored 27 points on 21 Oklahoma turnovers.
Traevon Jackson scored 13 on 6-of-12 shooting and added eight assist, three steals. Wisconsin, which shot 43.5 percent, had 19 assists on 27 field goals, but shot just 9 of 28 from beyond the arc.
Nigel Hayes finished with 10 points, seven rebounds and Sam Dekker scored 11.
Please follow and like us: