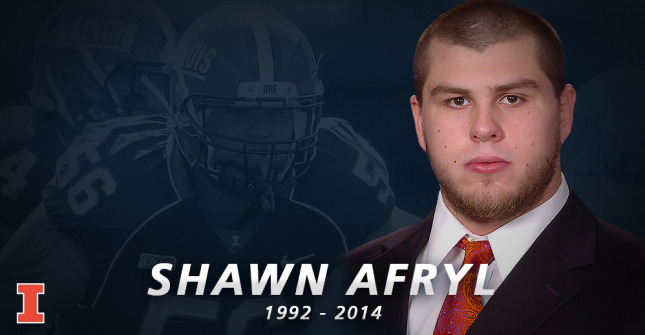 Winona State football player dies during practice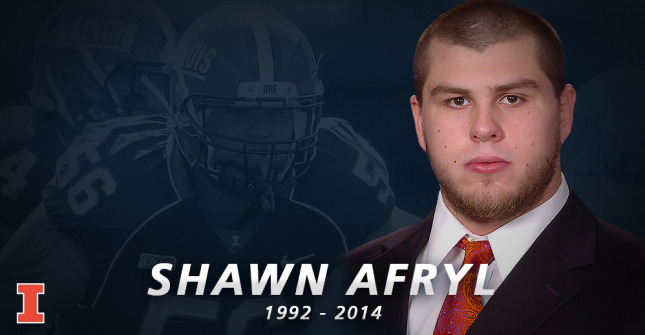 He came to play one more year of football. But a cardiac arrest on the field took his life.
Shawn Afryl was in Winona just a month before he collapsed Monday and died of a cardiac arrest, according to his high school football coach, who told the Chicago Tribune.
It happened around 7:30 p.m., about 20 minutes into voluntary workouts at Maxwell Field.
Afryl, 22, transferred to WSU to continue his education and use his final year of football eligibility. He graduated in political science from Illinois in three years and played in one game during that span. 
"His goal was to become a teacher of history and coach in a high school setting.  My heart is aching … the pain is devastating. He had the biggest heart in the world, and was a leader with kindness of soul.  He was, and is, my hero," Sue Afryl, Shawn's mother, wrote in a statement on her son's fund page.
The Illini athletics homepage is dedicated to the young man, who had the respect and love of a lot of people.
"All of us in the Fighting Illini football family are greatly saddened by Shawn's passing," Illinois football coach Tim Beckman said in a statement. "He was a great teammate and a dedicated student. Our thoughts and prayers are with his family."
In his short time in Winona, he made the same impression.
"The time Shawn was on campus, he showed a lot of people what a great fit he was going to be not only for our football program but for our campus as well," Winona State football coach Tom Sawyer said in a statement. "He did an excellent job as a counselor during our team camps, and his leadership qualities and maturity were a valuable asset to our successful camps. He will be sorely missed."
Please follow and like us: