Brewers face Francisco, Blue Jays
By RICK SOLEM 
Before the season, the Milwaukee Brewers had to make a choice between keeping a combination of Juan Francisco, Mark Reynolds and Lyle Overbay.
The Brewers went defensive, keeping the veterans and releasing the 27-year-old Francisco, who ended up in Toronto.
So far, it's hard to argue it was the right decision based on Milwaukee's success – best record in the NL, best first half of the season in Brewers' history – but Francisco has been just as solid for Toronto. I still say letting the younger player go for a 37-year-old defensive specialist at first base of all positions, was a mistake … based on the numbers, anyway.
As seen below, Francisco has been as good as the other two at the plate. And, had he a full-time slate of at-bats, he may have over 20 home runs already this season.
But it wasn't offense the Brewers were worried about. Francisco has often been thought of as a liability of defense. So far, he's been nearly as good as the 30-year-old Reynolds at third and perfect at first.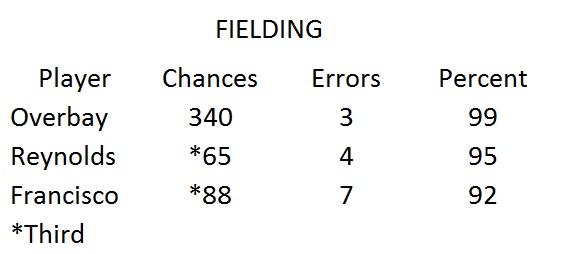 It's hard to say what else Overbay brings to the locker room, but based purely on age and ability, it's clear that the Brewers let an offensive talent and someone who isn't such a liability on defense go for nothing. And Toronto has done well with him. The Blue Jays (45-39) are leading the AL East – arguably the most spendy division, if not the most competitive .
Please follow and like us: