Big Dog, Bogut, Abdual-Jabbar … Embiid?
By RICK SOLEM
Here are the odds for the NBA draft lottery tonight.
Team
    Percentage
No. 1
Top 3
Milwaukee
25.0%
64.2%
Philadelphia
19.9%
55.8%
Orlando
15.6%
46.9%
Utah
10.4%
33.7%
Boston
10.3%
33.4%
L.A. Lakers
6.3%
21.5%
Sacramento
4.3%
15.0%
Detroit
2.8%
9.9%
Cleveland
1.7%
6.1%
New Orleans
1.1%
4.0%
Denver 
0.8%
2.9%
Orlando
0.7%
2.5%
Minnesota
0.6%
2.2%
Phoenix
0.5%
1.8%
The Bucks may sit on top, but history says they're not getting the first pick. The drawing airs at 7 p.m. tonight on ESPN before the Heat-Pacers game.
Since the NBA went to the ping pong balls in 1994 only ONE team with the worst record has gotten the first pick. One – the 2004 Orlando Magic, who took Dwight Howard. Cleveland tied for the worst record in 2003 and was awarded the first pick and took LeBron James.
This probably isn't the worst news considering that since the NBA went to a weighted lottery in 1985 only two No. 1 picks have won an NBA championship for their original teams – David Robinson (1987) and Tim Duncan (1997).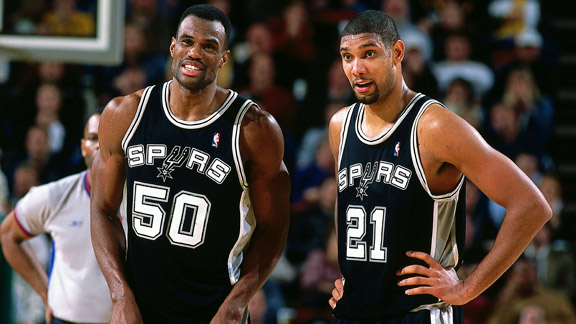 Then again, the projected No. 1 pick this year is a center that looks to transcend the position. And according to Grantland's Bill Simmons, whoever gets the first pick is taking that center, Kansas' Joel Embiid.
The Bucks probably won't get the first pick but are guaranteed one of the first four picks, and they haven't done a bad job when picking that high, especially No. 1.
The Bucks have had the No. 1 pick four times in franchise history: Lew Alcindor (Kareem Abdul-Jabbar) (1969), Kent Benson (1979), Glenn Robinson (1994), Andrew Bogut (2001).
The third pick once: Marques Johnson (1977).
The fourth pick once: Stephon Marbury (1996) – traded for Ray Allen (fifth pick).
Robinson led the Bucks to the Eastern Conference Finals. Bogut was well on his way to leading the Bucks to a deep playoff run before a gruesome elbow injury in April 2010 basically ended his run with the team.
We all know about Abdul-Jabbar's career, except, perhaps, his impact in Benson's career 10 years later.
As a Laker, Abdul-Jabbar punched Benson in the face two minutes into his first NBA game, breaking his jaw in retaliation to an elbow.
Benson never panned out with the Bucks and was traded for Bob Lanier, who led Milwaukee to conference titles ('83 and '84).
So, the Bucks are 2-for-3 on No. 1 picks at center and 3-for-3 if you count Lanier.
Please follow and like us: