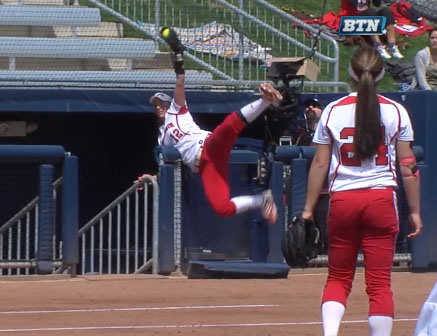 Logan's Mueller ties UW record during win streak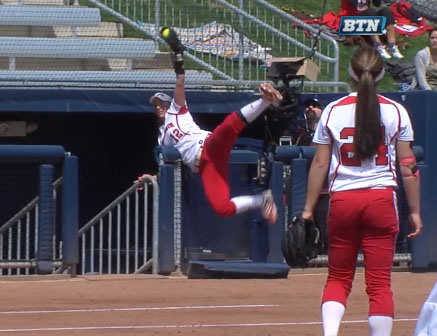 By RICK SOLEM
MADISON, Wis. – For the second time this month, Logan High School alum Michelle Mueller has been named the Big Ten player of the week on Monday.
Muller hit .714 with four RBI for the University of Wisconsin softball team last week. The senior was 2-for-2 with an RBI on Saturday in leading the Badgers to their 13th consecutive win.
Not only did the win tie a school record, Mueller's RBI ties the Wisconsin single-season record with 49 – with three games left in the regular season.
The Badgers beat Purdue 7-3 at Goodman Diamond in front of 1,371 fans, the second most in school history.
She'll look to break that record, as will the Badgers look to break the wins-in-a-row mark at Big Ten leading Michigan on Tuesday.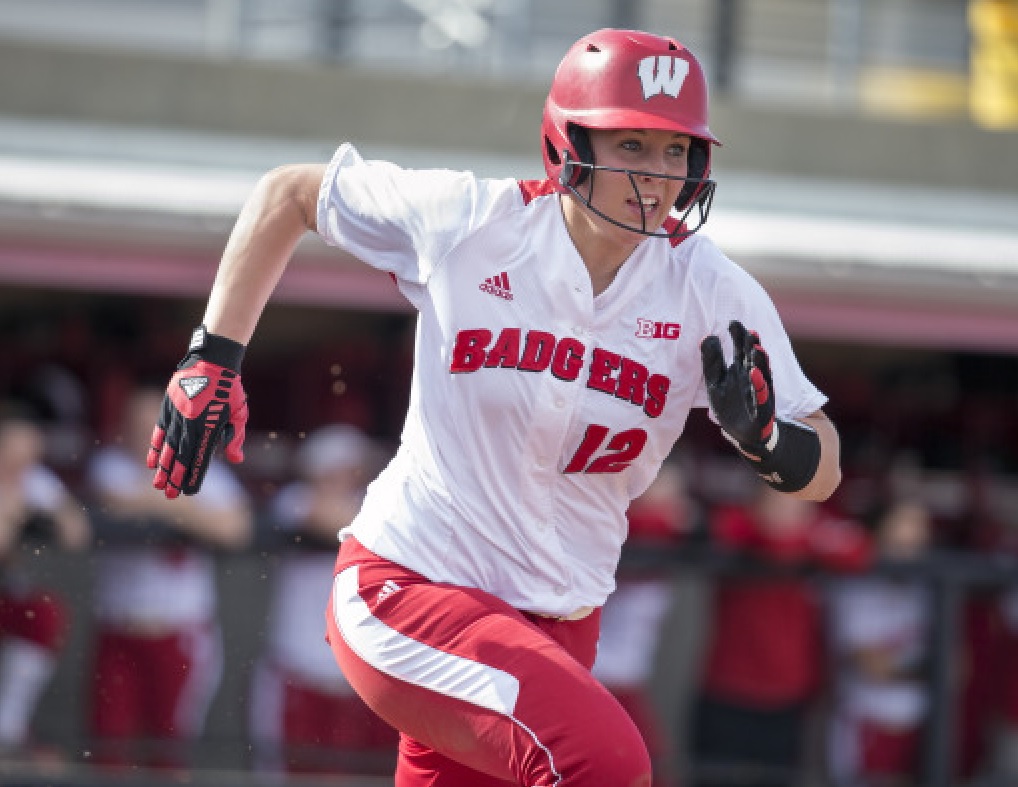 Mueller's 49 RBI is also tied for second in the Big Ten Conference. The senior's 11 home runs on the season are third in the conference.
Mueller, who was named the Big Ten player of the week April 14, was also featured on ESPN Sportscenter's Top Plays on April 20 for this catch.
The 2010 Logan graduate who holds Ranger single-season records for hits, runs, doubles, home runs and RBI, has started all 45 games this season and is batting .373, which is also Top 20 in the Big Ten.
Wisconsin set the 13-game winning streak last year, a season in which it won the Big Ten tournament and went 2-2 in the NCAA Regionals.
Despite the streak, the Badgers (30-15, 12-5 Big Ten) remain fourth in the conference standings.
That's because Wisconsin began the season 17-15.
The Badgers have beaten five teams during the streak with a combined record of 84-128-1. The best record of those teams, UW-Green Bay (21-11).
The other four teams Wisconsin has beat during the streak: Penn State (14-31), Purdue (25-25-1), Illinois (20-25) and North Dakota (4-36). 
BIG TEN STANDINGS 
(Top 4 teams)
Team       Conf.     Overall
Michigan   17-3      39-9
Nebraska  14-4      36-13
Minnesota 14-5      36-8
Wisconsin 12-5      30-15
Please follow and like us: