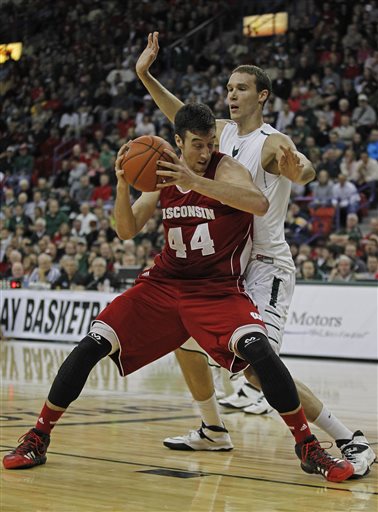 Kaminsky, Dekker coming back to Wisconsin
Sam Dekker and Frank Kaminsky will be back next year.
They have some unfinished business to attend to at Wisconsin – and not just classes.
Following the heartbreaking loss to Kentucky in the Final Four, Kaminsky and Dekker made it clear they'll be wearing jerseys with Wisconsin across the front next season.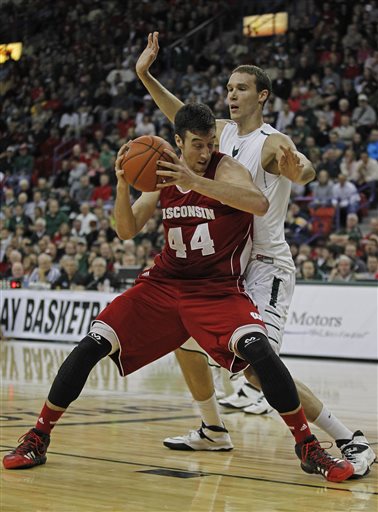 "I'm not going anywhere," said Kaminsky, who will be a senior.
"This should make people pissed off and hungry going into next season, this offseason," he continued. "We have a lot to do. We want to be back here next year and we want to win a championship next year. Now that we know we can be contenders, there's nothing that's going to stop us."
Dekker, who will be a junior, also reiterated coming back for his junior year.
"I'm coming back," said Dekker.
"We got a lot of guys back," he added. "When you have stuff like this taken away from you, it makes you hungrier and it makes you want it more. … It's our turn to get it."
Neither player was expected to be a first-round pick, though Kaminsky shot up mock drafts after his tournament. ESPN's Chad Ford had Dekker 35th (12th at small forward) and Kaminsky 38th (fourth at center).
Kaminsky took huge strides from last year to this. He averaged 10 minutes, 4.2 points and 1.7 rebounds last year. This season he averaged 27 minutes, 13.9 points and 6.3 boards. Kaminsky also improved his field-goal percentage by nearly 10, shooting 52.8 percent this season. He averaged 16.4-5.8 in the tournament.
The 6-foot-8 Dekker averaged 12.4 points this season (10.4 in the tournament).
The only key player the Badgers do lose from their 30-8 run is 6-1 Ben Brust, who averaged 12.6 points in the tournament (12.8 regular season).
Wisconsin's starting lineup next year could be even more potent if Bronson Koenig keeps making strides like he showed with an 11-point outburst in the first half against Kentucky.
Koenig and Traevon Jackson could man the backcourt – though it's more likely Josh Gasser would play over Koenig – with Kaminsky, Dekker and Big Ten freshman of the year Nigel Hayes at power forward.
Please follow and like us: