Halverson vs. Vix, Round 1
By RICK SOLEM
When you go up against the Rushford-Peterson High School boys basketball team, the odds are, you're going to be outcoached.
R-P coach Tom Vix is in the Minnesota High School Coaches Association Hall of Fame. He's compiled a 596-226 record since 1984.
He's led his team to the state tournament 12 times, compiling a 18-12 record. He's won the title twice and placed nine times. Oh, and it's the 25th anniversary of his first state title back in 1989.
If anyone knows all this, it's the first-year coach at Goodhue, Matt Halverson.
He may know better than anyone when he trots his team onto the court at 6 p.m. Thursday at the Rochester Mayo Civic Arena for the Section 1A title game … facing his old coach for the first time.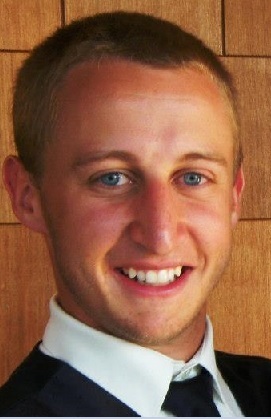 Halverson, whose nickname was Merlin back in the day, has watched, played for and coached with Vix. Thursday will be the first time he's going against him … to get to the state tournament … on Vix's 25th anniversary of his first state title … whose team is 28-1 … and ranked fifth in Class A … and took third at state the last two years.
Goodhue (19-10) may be a bit of an underdog.
"Going against him will be different," said Halverson. "One thing is for sure though, he is not going to take it easy on my team and I am not going to take it easy on his team."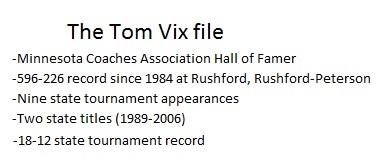 Halverson was 2 when Vix won his first state title back in '89. When Vix lost his first state title in 2005, he was on the court. A junior at the time, Halverson missed the tying 3-pointer at the buzzer against Russell-Tyler-Ruthon at the Target Center in Minneapolis.
It was hard him, but a year later Halverson helped his team win it all. He started,  played 20 minutes and compiled one stat – a rebound, but it was the biggest rebound of the game.
Ellsworth missed a tying 3-pointer and with 2.9 second left, Halverson grabbed that board and dribbled out the clock.
Vix said this about his senior after winning the state title: "I think that shot last year (in 2005) haunted him for a few weeks. It was a rough spot, but he had to shoot it. But this is great, he's got that ribbon and it's a memory these seniors will take with them forever."
And Halverson (No. 4 above) does remember that game like it was yesterday.
"We were a little known, unranked team who was sitting at 16-9, not even the No. 1 in our sub-section," he said. "We were a good TEAM. You could probably say we had one stand out in (Tyler) Drinkall, not taking anything away from my teammates, but the rest of us knew our role, accepted our role and were a great team by the end of the season. We really did not care about stats at all."
And Thursday, compared to R-P, Halverson's Wildcats will be the little-known team looking to upend the giants. 
Please follow and like us: